MULTI-DAY TRIPS IN ICELAND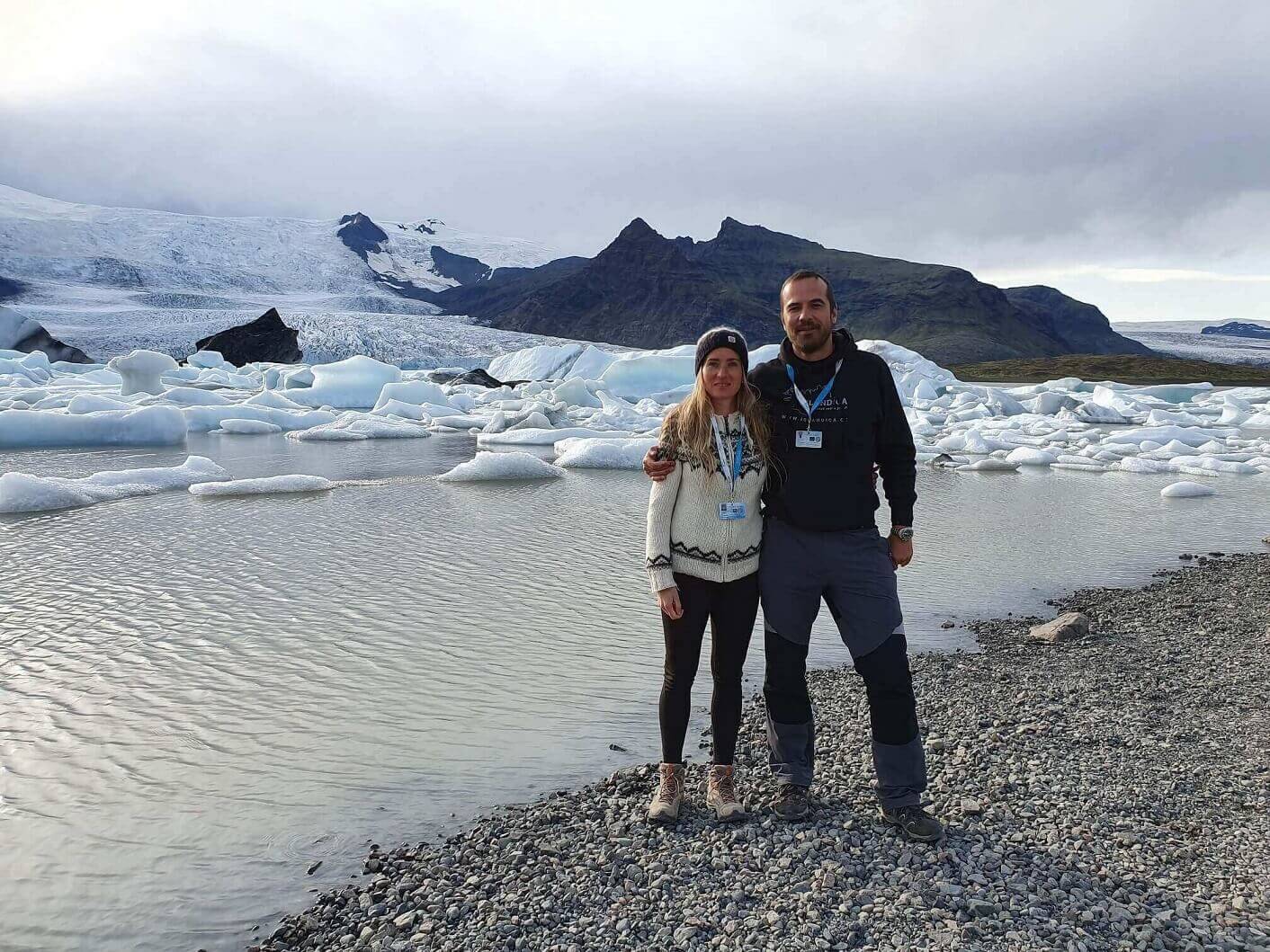 Multi-day trip offers for 2022. ISLANDICA, along with viajesislandia, is pleased to announce that despite the current situation of the COVID-19 crisis in the world, multi-day trips in Iceland will continue as usual. All safety and health security measures are taken, including daily cleaning procedures to ensure that all guests are well taken care of. Reasons why it is ideal to travel to Iceland after the COVID-19 epidemic here.
Pay only a 15% deposit upfront for the confirmation of reservation. See below: HOW DO OUR TRIPS IN ICELAND WORK? and you will discover what customer tailored and unique experience in Iceland has been waiting for you! Contact us and we will help you to reserve your trip.
MORE MULTI-DAY TRIPS IN ICELAND
HOW DO OUR TRIPS IN ICELAND WORK?
Do you want to travel to Iceland but you don't know where to start?
Take a look at our page and find the ideal way to fulfill your dream. We prepare our own packages but we also work with the best Icelandic travel agencies so you can find the trip in Iceland that best suits your tastes and budget. First choose the time of year you want to travel and then the duration of your trip. Or choose the attraction which is calling to you the most in order to determine the time of year. For example, if you want to see the Northern Lights you should travel in the winter (low season) which is between September and April. But if you want to see whales you should plan your trip during high season which is between May and August.
Have you found a trip which suits you? How to proceed further?
Choose the first date of your trip (typically your arrival date to Iceland) by selecting the trip, date and number of travelers found next to every tour calendar and click on the "Book" button. In the next step fill in your personal data, email, address and phone number and proceed to the payment. You can choose a full payment or a deposit payment.
Have you found a trip which suits you but you want to change the itinerary a little? Would you like to add or remove some days, or perhaps change (add/remove/switch) the different experiences which are included?
Don´t hesitate to contact our travel agency at This email address is being protected from spambots. You need JavaScript enabled to view it. and you will receive an accordingly modified trip with a price, availability and a payment link for confirmation to your email the next business day at the latest.
What exactly will happen if I as a customer click on the "reservation button" - what are the next steps which will follow until my arrival to Iceland?
After a trip reservation you will receive an automatic confirmation to your email. Our reservation department will contact you by email and/or phone the following business day. We will create you recommended itinerary for your trip tailored accordingly to your expectations and budget. This itinerary is typically adjusted with the customer within 2 business days. After the final payment (5 weeks in advance of the starting date at the latest) you will receive official vouchers to all services you have chosen. These vouchers are clearly aligned with the itinerary so you can not confuse them. You will also receive direct contacts to our support during your trip. All these documents you receive at least a week in advance of the first day of your trip.
Are there any additional fees?
No, the entire price is what you see for the package you have chosen. If you wish to further tailor or edit your personalized itinerary, you can add extras or other experience according to your individual wishes (e.g. bigger car, extra insurance, whale watching, admission to the lagoons, northern lights tours, helicopter exploring flights, glacier hiking...)
What is expected from me as a customer?
The customer has to buy the flight tickets to/from Iceland (KEF - Keflavík international airport). You can ask us for recommendations. Then please send us your flight schedule and flight numbers to This email address is being protected from spambots. You need JavaScript enabled to view it. and pay for the chosen services. That's all. The rest will be managed by us (your selection) according to the mutually agreed upon itinerary.
Why should I reserve a trip with ISLANDICA (viajesislandia.com)?
Our travel agency has been providing services in ICELAND since 1996; we prepare detailed customer tailored itinerary; we run continuous competitors check for the best price/value trips for our customers; we only work with approved and comfortable hotels/accommodation with scrumptious breakfasts - for our guests we request the best and quietest rooms; we have an excellent customer satisfaction rate at 96,7% as of 2019; and we have mandatory official Travel agency insurance.
Where are the meeting points - exact address, place at the airport... How can I get there??
Our trips typically start immediately at the Keflavík international airport either by meeting with our assistant who will be waiting for you in the Arrival Hall with your name written clearly on a sign (we check the flight schedule to be there on time) or you will take the transfer (taxi or bus) directly in front of the airport. In case of renting a motorhome you will be picked up directly at the airport by an assistant who will transport you to the pickup station (less than 5 minutes away). And in the case of a car rental you can either walk the 5 minutes to pick up your rental car or you can take the airport shuttle which passes every 15 minutes. All of these necessary details will be included in your personalized itinerary. We ensure that you can not get lost.
Where and when does the trip end?
Our trips typically finish at the Keflavík international airport. If the end of the trip is at another place, we will add the available options to get you to Keflavík airport on time for your flight. We ensure that the itinerary is prepared keeping in mind your return flight.
How should I find the hotels/accommodation (tours departure) during my trip?
Each place in the itinerary is well described. We know that in Iceland it is sometimes difficult to find the exact place by the address only, therefore we use other indicators in the itineraries as well. (GPS coordinates, parking lots, crossings, distances etc.)
What is expected from me at the hotel/accommodation reception desk?
At the reception desks you are obliged to provide your ID card (or passport) together with a voucher from our travel agency. That's all. No additional payments are required. (full accommodation costs are covered incl. city taxes, VAT)
What will I see/enjoy in Iceland?
You have everything written in your detailed itinerary with options what to do and see in certain areas.
What shall I do if I have any issue or if I need assistance?
You can contact an ISLANDICA travel agency by the direct assistance line (email or phone).
HINTS FOR YOUR TRIPS IN ICELAND
Do you only have a few days and want to make the most of your trip to Reykjavík?
We offer accommodation in Reykjavík and tours to discover Iceland beyond the capital: the Golden Circle, the South Coast, the Vatnajökull Glacier, Snaefellsnes ... no place is as far as it seems. These types of trips are recommended for people who do not have many days for their trips, for trips in low season, for customers who do not wish to drive or rent a car, and for travelers who want to be based in the capital with all comforts, culture and cuisine Reykjavík has to offer.
Are you someone who wants everything planned to avoid any last-minute surprises?
Check out the guided/unguided tours for 5, 8, or even 15 days which offer several options for those with different desires, including various types of accommodation and means of traveling.
Do you want to enter the most unexplored corners of the island or go on one of the most famous treks in the world?
There are also tours where you will find people like you, tours in small groups, with a more familiar and collaborative atmosphere and with a guide that will lead you through the most extraordinary paths of the island, creating an 'other-world' experience.
Or maybe you prefer to enjoy Iceland at your own pace but without spending all your energy planning this incredible adventure?
Do not worry. Look at the accommodation and car packages and planning your trip to Iceland will become 'mission possible'. These packages have more than 170 carefully selected accommodations throughout the island.
Have you been looking everywhere and have not yet found the trip you want?
You can always count on our help; contact us and we will do the work and research to find that trip you so desire.
Note: The trips in Iceland that are carried out in high season (between July and August) must be booked well in advance due to the scarce offer of accommodation in some areas of the island such as Höfn / Skaftafell or Lake Mývatn. Some of the packages and tours offered are operated by ISLANDICA s.r.o. and others by our collaborating agencies. We act as an operator and as an intermediary agent between travel agencies and clients. If the trips are operated by our partner agencies, the reservation and payment are made directly with the provider in order to secure the best price for your trip to Iceland . ID698.