Best 4-Day Trip on Iceland

SOUTH COAST - GOLDEN CIRCLE - SNAEFELLSNES
Be wowed by the best of Iceland during these 4 full days as we take a deep dive into the South Coast, Jökulsárlón, the Golden Circle and Snaefellsnes Peninsula. Each day will offer one beautiful and exciting experience after another. Stand below, above and behind stunning waterfalls, walk on black sand beaches, climb inside a glacier cave, swim in hot springs, watch puffins and seals in their natural habitat, learn of old legends and shipwrecks, and see the very best of Iceland in only 4 days. All of your transportation and accommodation is included, plus breakfast at the hotel each morning.
We are also proud to offer each guest the ability to offset the carbon footprint for this trip by donating to plant trees in Iceland. Make a difference while enjoying the best 4-day trip in Iceland.*
RESERVE THE BEST 4-DAY TRIP ON ICELAND HERE:
Loading...
ITINERARY FOR THE BEST 4-DAY TRIP ON ICELAND
DAY 1: SOUTH COAST: SELJALANDSFOSS, REYNISFJARA, VIK, ICE CAVE
DAY 2: SKAFTAFELL NATIONAL PARK: JÖKULSÁRLÓN GLACIER LAGOON , DIAMOND BEACH
DAY 3: GOLDEN CIRCLE: GEYSIR, GULLFOSS WATERFALL, SECRET LAGOON
DAY 4: SNAEFELLSNES PENINSULA: YTRI TUNGA, HELLNAR, LAVA CAVE, SHIPWRECK
DAY 1: SOUTH COAST: SELJALANDSFOSS, REYNISFJARA, VIK, ICE CAVE
Pick up in Reykjavík from a predetermined location (based on your hotel).
Meet the English speaking tour guide and other passengers.
Set off for the South Coast and be guided through vast landscapes of farms, coastline and mountains.
1st Stop: Seljalandsfoss Waterfall which is especially rare and exciting due to the cave that you can find behind the water curtain. Step behind for a magnificent view.
2nd Stop: Skógafoss Waterfall where you can climb up a steep set of stairs to admire the view of the waterfall from above. It's absolutely stunning.
3rd Stop: Reynisfjara Black Sand Beach, thanks to the volcanic activity on the island, lava rocks and volcanic minerals combine for this other-worldly location. Complete with basalt columns on the beach and ragged sea stacks rising out of the ocean, this location is hauntingly beautiful.
4th Stop: lunch in Vík, a short hop from the beach you'll find the small town of Vík with a lovely look out from the Vík í Mýrdal church and the chance to see puffins!
5th Stop: Skaftafell National Park which houses Europe's largest ice cap - Vatnajökull. Here you will get a chance to explore a naturally formed ICE CAVE which is one of the top highlights of the whole trip. Standing below, under, around the blue frozen water is surreal.
6th Stop: Hotel, check-in, dinner (not included), and time to relax for the evening.
DAY 2: SKAFTAFELL NATIONAL PARK: JÖKULSÁRLÓN GLACIER LAGOON, DIAMOND BEACH
Breakfast at the hotel.
1st Stop: Jökulsárlón Glacier Lagoon where a frozen fairy tale comes to life. Take a meander around the lagoon to see the little icebergs roll by, or opt in for an optional boat tour (book this extra excursion ahead of time as seats fill up fast**). Keep your eyes peeled for seals.
2nd Stop: Diamond Beach, which is another black sand beach. This one however is usually bedazzled with pieces of icebergs that wash ashore, and the combination is what gives it its name.
Heading back to Reykjavík, keep your eyes open for the Northern Lights and if visible, we'll make a stop to enjoy this magnificent sight.
Check into your hotel in Reykjavík and spend the night exploring the capital city and enjoying the many restaurants and nightlife.
DAY 3: GOLDEN CIRCLE: GEYSIR, GULLFOSS WATERFALL, SECRET LAGOON
Breakfast at the hotel.
Pick-up from the hotel.
Head into the Golden Circle - one of the top tours in Iceland, and you won't question why after seeing it.
1st Stop: Þingvellir National Park (Thingvellir National Park) and see where the great continental divide between the European and North American continental plates. This is also the location of the oldest and longest continually running parliaments in the world.
2nd Stop: Geysir, the namesake for all other geysirs, and Strokkur, offer spectacular shows, the later erupts with boiling water at regular intervals of 5 - 10 minutes.
3rd Stop: Gullfoss (Golden) Waterfall, a glacier fed falls, which pours down over two levels before forming a river in the canyon below. There are viewing points from both above and below the waterfall, each one giving a unique and equally breathtaking view.
4th Stop: Secret Lagoon where guests can bathe and relax in the soothing, warm waters of Iceland's oldest swimming pool.
5th Stop: back in Reykjavík for the night. Choose a new restaurant and taste all of the wonderful cuisine the city has to offer.
DAY 4: SNAEFELLSNES PENINSULA: YTRI TUNGA, HELLNAR, LAVA CAVE, SHIPWRECK
Breakfast at the hotel.
Pick-up from your hotel in Reykjavík.
Set forth towards the place made famous by Jules Verne in "Journey to the Center of the Earth".
1st Stop: Ytri Tunga where playful seals are sure to win your heart as they play on the beach and in the water..
2nd Stop: Arnarstapi where steep cliffs drop off in the ocean and a rock arch stands tall in the midst of the waves.
3rd Stop: Hellnar, in the western most part of the peninsula you'll find an ancient fishing village where you can enjoy lunch and a sensation view.
4th Stop: Vatnshellir Lava Cave offers guests who wish to pay an additional fee to decent a spiral staircase into a lava tube, the chance to journey to the center of the earth.**
5th Stop: Djúpalónssandur Pebble Beach, where there are remnants of a once robust fishing village where fishermen would test their strength by lifting 4 stones weighing between 23 kg (titled, "useless") to 154 kg ("full strength"). There are also shipwrecks on the shores.
6th Stop: Kirkjufell Mountain,or as 'Game of Thrones' fans will know it: 'Arrowhead Mountain'.
7th Stop: Gerðuberg basalt cliffs, with basalt columns which look too perfectly formed to be natural.
8th and FINAL Stop: Reykjavík (about 20:00 or 8:00 p.m.). This amazing 4-day journey has come to a close, but not before leading each guest on an amazing trip to experience some of the best places to see in Iceland.
Details of the Best 4-Day Trip in Iceland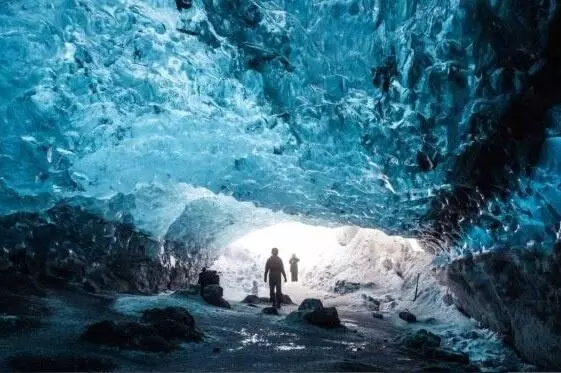 Level of difficulty: Easy (1-2 out of 5).
Minimum age requirement: 8 years.
What's included: Transportation via minibus with pick-up and drop-off in Reykjavík; English speaking guide; WIFI on board; guided tour; guided ice cave tour; entrance to the Secret Lagoon; 3 nights in hotels (private) with 3 breakfasts; necessary safety equipment.
Destinations: Seljalandsfoss and Skógafoss Waterfalls, Reynisfjara, Vík, Jökulsárlón Glacier Lagoon, Diamond Beach, Golden Circle, Þingvellir National Park, Geysir, Gullfoss Waterfall, Secret Lagoon, Snaefellsnes, Ytri-Tunga, Arnarstapi, Hellnar, Vatnshellir Lava Cave, Djúpalónssandur Pebble Beach, Mt. Kirkjufell, Gerðuberg.
Optional Tours: Jökulsárlón Glacier Lagoon Boat Tour - optional (May-Oct); Vatnshellir Cave Tour.
Optional equipment to rent: waterproof pants, hiking boots, waterproof jacket.
Size of group: Up to 18 guests per guide.
What to bring: warm and waterproof clothing.
Important information about the best 4-day trip on Iceland:
Due to the city of Reykjavík's transit policy, there are 14 tourist bus stops which are accessible for all guests who are staying in the capital. Please choose the one closest to your hotel and we will pick you up and drop you off there at the beginning and end of the trip. See here for more details about this.
Weather in Iceland can be very cold, so please always pack and bring extra clothing, especially waterproof gear and comfortable hiking shoes.
Depending on the time of year, there are two ice cave possibilities. However, in very poor weather, the roads may be in such conditions that we cannot visit either cave. In this case, we will hike upon the glacier instead.
*Islandica s.r.o. is dedicated to helping improve the current situation of the planet. You can help too by making your trip carbon neutral by buying carbon credits which will help plant trees in Iceland. Just check the box when you are booking your 4-day trip with us.
**Both the amphibian boat tour on the glacier lagoon and the lava cave are additional tours which can be booked when booking the best 4-day trip in Iceland. They are optional, but it is suggested that if you wish to go on either or both, to make the booking as soon as possible as they both tend to sell out quickly.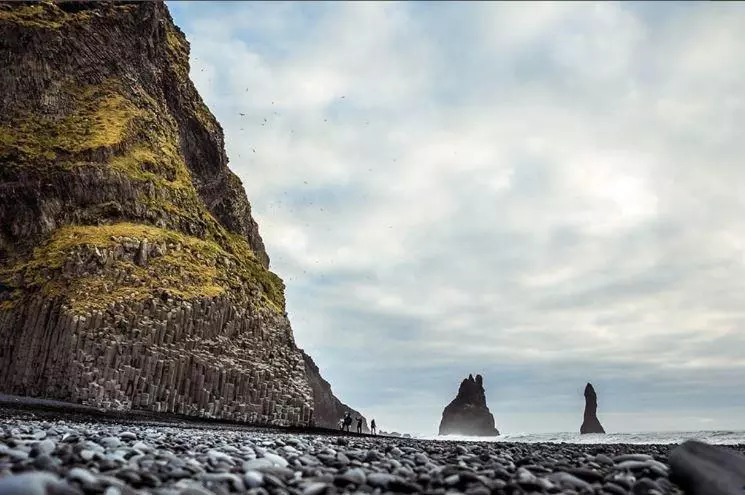 Important Note: All of the activities on the glacier are completed under the responsibility of each client and guest. Neither the provider of the tour, nor ISLANDICA s.r.o. will or can be held responsible in the unlikely event of an accident that could potentially happen during the activities or by an action taken by the guest him/herself. All individuals who partake in these activities accept these conditions. It is possible that there will be additional signature requirements before completing certain activities, declaring that he/she is conscience of these activities that carry with them certain risks. AA-ID758