ULTIMATE 3-DAY TRIP IN ICELAND

SOUTH COAST - ICE CAVE - GOLDEN CIRCLE -SECRET LAGOON
Are you prepared to be blown away by Iceland's pure magic and charm? YES?! Then we have planned the ultimate 3-day trip through the South Coast and Golden Circle. This trip transports you from gorgeous waterfalls to pristine black sand beaches to glittering glacier lagoons, inside an ice cave, back in time, across the continental divide, and into the warm waters of the Secret Lagoon.
Along the way, we're sure you'll fall in love with Iceland, whether for its natural beauty, history, lore, or the roller coaster of emotions, from peace and serenity to thrill and adventure. The land of Ice and Fire will not leave you wanting. So come along for this ultimate 3-day trip in Iceland.
This trip also proudly offers carbon footprint offsets*
RESERVE THE ULTIMATE 3-DAY TRIP TO SOUTH COAST AND GOLDEN CIRCLE IN ICELAND HERE:
Loading...
ITINERARY FOR THE ULTIMATE 3-DAY SOUTH COAST AND GOLDEN CIRCLE TRIP IN ICELAND
DAY 1: SOUTH COAST: SELJALANDSFOSS, REYNISFJARA, VIK, SKAFTAFELL
DAY 2: VATNAJÖKULL NATIONAL PARK: JÖKULSÁRLÓN GLACIER LAGOON , DIAMOND BEACH, ICE CAVE
DAY 3: GOLDEN CIRCLE: GEYSIR, GULLFOSS WATERFALL, SECRET LAGOON
There's never really enough time in Iceland, but we've put together all of the highlights of the South Coast and the Golden Circle so that you can see it all in only 3 days. Check out the action-packed itinerary below for all of the details and get excited!
All transportation and accommodation is provided. Plus here's your chance to give back: our tours allow you to buy carbon offsets when purchasing the trip.*
DAY 1: SOUTH COAST: SELJALANDSFOSS, REYNISFJARA, VIK, SKAFTAFELL
Pick up in Reykjavík at one of the 14 tourist shuttle bus stops (see here to find the stop closest to your hotel).
Meet your English speaking tour guide and make friends with the other passengers.
Get off to a wonderful start on the ultimate 3-day trip in Iceland with a beautiful ride out of the capital, through farmlands, past old villages and farmhouses.
1st Stop: Seljalandsfoss Waterfall, offering the unique opportunity to walk BEHIND the waterfall to a hidden cave. Be prepared to get a little wet.
2nd Stop: Skógafoss Waterfall, granting visitors the chance to climb a set of stairs so that they can experience the waterfall from above. Views approaching the foot of the falls, as well as those from the top are equally breathtaking.
3rd Stop: Reynisfjara Black Sand Beach, where volcanic activity accounts for the black sand that contrasts beautifully with the crashing waves, as well as the basalt columns which were formed when fast cooling lava builds up pressure and cracks form, giving rise (literally) to these geometric columns that look as if they were hand carved.
4th Stop: Vík, a small village where we will stop for lunch and to enjoy the magnificent view from the Vík í Mýrdal Church back towards Reynisfjara Beach to admire the sea stacks that create an amazing addition to the horizon. If it's summer, keep a lookout for puffins on the beach.
5th Stop: Skaftafell National Park which contains the largest ice cap in Europe - Vatnajökull. Here you'll see why Iceland is called, "the Land of Ice and Fire" where glaciers and volcanic activity have left marks on the land and have created this stunning landscapes and vistas not seen anywhere else in the world.
6th Stop: Hotel, check-in, dinner (not included), and time to relax for the evening. If it is winter, you can spend the night searching the sky for the Northern Lights. Or if it's summer, enjoy the midnight sun.
DAY 2: VATNAJÖKULL NATIONAL PARK: JÖKULSÁRLÓN GLACIER LAGOON, DIAMOND BEACH, ICE CAVE
Breakfast at the hotel.
Start your morning at Vatnajökull National Park, where movies and TV series such as James Bond and Game of Thrones have chosen to film due to the sensational views that you can see all around you.
1st Stop: Jökulsárlón Glacier Lagoon, showcasing a parade of iceberg floats. There is time for an optional (with additional cost) amphibian boat ride among the floating ice. And whether on shore or in the boat, look around for seals.
2nd Stop: Diamond Beach, shining pieces of ice that have washed ashore glimmer in the sunlight against a background of black sand.
3rd Stop: Ice Cave Adventure, an other-worldly experience in which you are fully encapsulated with a brilliant blue frozen wonderland. Many claim it to be the highlight of the trip. Will you?
Heading back to Reykjavík, don't close your eyes for a second as you'll miss the scenes that pass by your window.
4th Stop: Reykjavík, check-in and a night to explore the capital city at your own pace. There are many world class restaurants and an explosive nightlife.
DAY 3: GOLDEN CIRCLE: ÞINGVELLIR, GEYSIR, GULLFOSS WATERFALL, SECRET LAGOON
Breakfast at the hotel.
Pick-up from the hotel.
Leave the capital and take off for the Golden Circle - one of the most popular tours in Iceland, which will be evident by the end of the day. Again, don't miss out on the ride to your first destination. Your window has a lot to show yout.
1st Stop: Þingvellir National Park (Thingvellir National Park) is a UNESCO World Heritage Site as it is the birthplace to the first and longest continually operating parliament in the world. It's also the location where two great tectonic plates converge: the European and the North American continental divide can be witnessed here.
2nd Stop: Gullfoss (Golden) Waterfall, the ever dynamic and ever immense falls, gaining its strength from the Langjökull Glacier, rages down over two cliffs before emptying into the canyon below. The short hike from one level to the next is unforgettable.
3rd Stop: the Great Geysir, whose legacy gave name to all the other geysers is found among many bubbling hot springs. However Strokkur Geyser is truly the superstar, as you can always depend on its display every 5-10 minutes. Enjoy it once and you might stick around to see it again.
4th Stop: Secret Lagoon naturally providing steaming hot pools of water where you can relax and marvel at the previous 3 days.
5th Stop: Reykjavík, signifying the close to 3 magical and memorable days in Iceland.
Details of the Ultimate 3-Day Trip in Iceland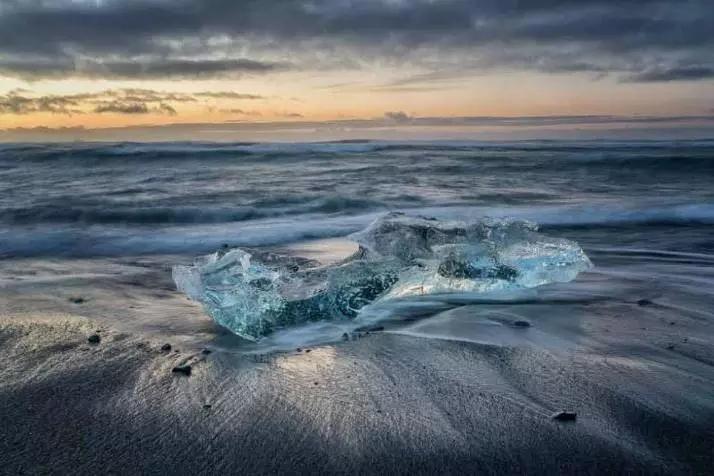 Level of difficulty: Easy (1-2 out of 5).
Minimum age requirement: 8 years.
What's included: Minibus, w/ pick-up and drop-off in Reykjavík; WIFI on board; English speaking guide; guided tour along the South Coast and Golden Circle; guided ice cave tour; Secret Lagoon entrance; 2 nights hotel accommodation (private) w/ 2 breakfasts; necessary safety equipment.
Destinations: Seljalandsfoss and Skógafoss Waterfall, Reynisfjara Black Sand Beach, Vík, Skaftafell Nature Reserve, Jökulsárlón Glacier Lagoon, Diamond Beach, Golden Circle, Þingvellir National Park, Geysir Hot Springs, Gullfoss Waterfall, Secret Lagoon.
Optional Tours: Jökulsárlón Glacier Lagoon Boat Tour - optional (May-Oct).
Add-Ons: hiking boots, waterproof pants, waterproof jacket, carbon footprint offset.
Size of group: Up to 18 guests per guide.
What to bring: waterproof outerwear including boots, layers of warm clothing of fleece or wool (not cotton), hats, mittens, gloves, scarves.
Important information about the ultimate 3-day trip in Iceland:
In order to reduce traffic in Reykjavík, there are 14 carefully placed tourist shuttle bus stops where guests can wait to be picked up. Please select the one which is closest to your hotel or accommodation when choosing the pick-up/drop-off site. You can read a bit more about how to determine which is the correct bus stop for you here.
Weather in Iceland can be very cold, especially in the winter, and the chance of some rainfall is commonplace. Therefore, please always pack and bring extra clothing, especially waterproof gear and comfortable hiking shoes.
There are two possible locations for the ice cave excursion, one is more common in the summer and the other in the winter. However, if the weather has been very poor making the road conditions difficult or dangerous to pass, we will make the decision to cancel the ice cave tour and instead we will hike upon the glacier instead.

*Islandica s.r.o. is dedicated to helping improve the current situation of the planet. You can help too by making your trip carbon neutral by buying carbon credits which will help plant trees in Iceland. Just check the box when you are booking your ultimate 3-day trip with us.

**The amphibian boat tour on the glacier lagoon is an additional tour which can be booked when booking the ultimate 3-day trip in Iceland.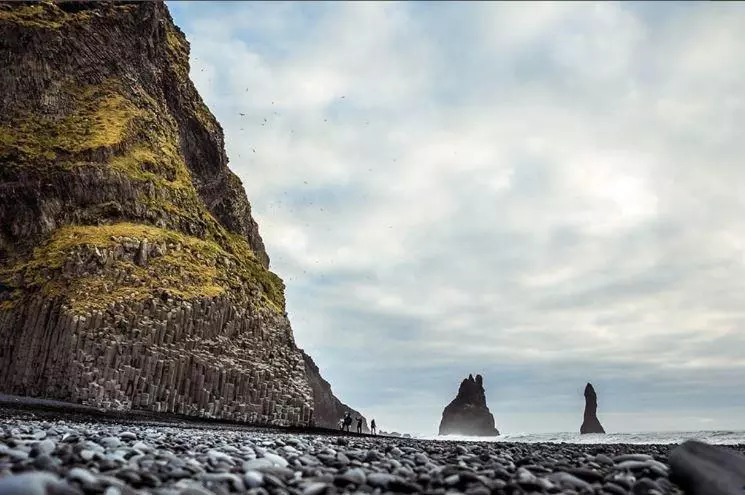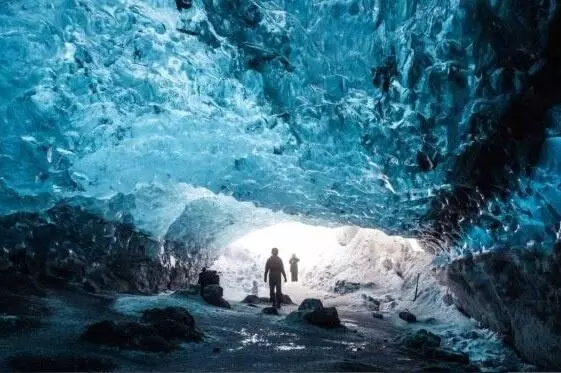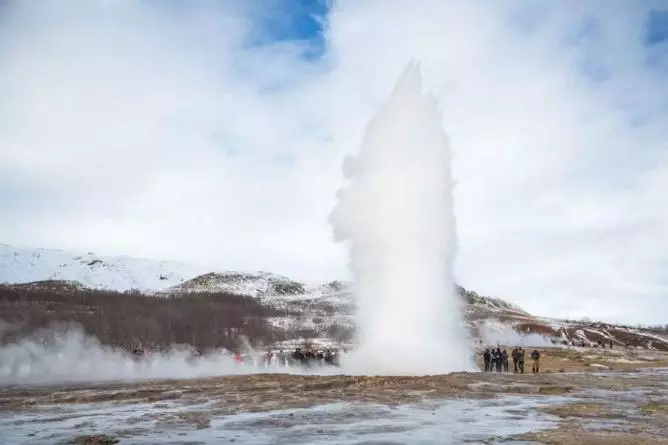 Important Note: All of the activities on the glacier are completed under the responsibility of each client and guest. Neither the provider of the tour, nor ISLANDICA s.r.o. will or can be held responsible in the unlikely event of an accident that could potentially happen during the activities or by an action taken by the guest him/herself. All individuals who partake in these activities accept these conditions. It is possible that there will be additional signature requirements before completing certain activities, declaring that he/she is conscience of these activities that carry with them certain risks. AA-ID759