WHAT I NEED TO TRAVEL TO ICELAND
~ What I need to travel to Iceland: documents, weather, packing ~
If you are planning a trip to Iceland then you might be wondering, "What do I need to travel to Iceland?" "How can I prepare myself to travel to Iceland?" and "What should I pack to travel to Iceland?"
All of these are important and vital questions for any trip, but for Iceland these questions are especially important. That is because Iceland is a unique country and the landscape, the trips and the weather will all play a great role in how you prepare for your trip to Iceland.
So, as experts in the field, we have laid out a few measures and a few hints that can help you and your travel companions get ready, pack and come to Iceland fully prepared! Read through this checklist and make sure that you check all of the boxes.
PLANNING: WHAT I NEED TO TRAVEL TO ICELAND:
🗹 When to start booking
Book as soon as possible (so you can enjoy more possibilities and better prices).
Due to its location (an island out in the Atlantic) and the fact that there is a huge demand for travel to Iceland, prices are a bit higher than in Europe, so in order to ensure that you and your travel party get the best prices and the best accommodation and trips, you will definitely want to book early. Hotel rooms go quickly, especially the ones which are highly rated but not as expensive as the rest. The most popular trips also fill up quickly as most of them have limited spots in order to maintain small intimate groups.
🗹 How long to spend in Iceland
Although Iceland is a country that seems to be an entire natural park and offers immense opportunities, a ten-day trip is enough to cover its 103,000 km2. If you plan to see the Western Fjords, it is worth taking a few more vacation days. But overall, to enjoy it all, a 20 day trip should be more than enough. Booking tickets and hotels in advance will help you not only save some money (as previously mentioned, the prices on Iceland are higher than most other European countries) but also time and nerves. We also recommend booking excursions and car rentals beforehand because this way you avoid stress and waste of time looking for what you want in the middle of the season and chaos when there are no free rooms or rental cars at a reasonable price.
🗹 What Languages are Spoken
The official language in Iceland is Icelandic, which derives from the Indo-European languages coming from the North Germanic languages. It is related in part to Faroese and Norwegian. This is to say that Icelandic is not one of the easier languages. However, the good side of all of this is that people in Iceland, especially those working in tourism and those who live and work in Reykjavik, the capital of Iceland, speak English very well. If you speak English, then you will not have a problem communicating with most people that you will come into contact with.
However, if you are traveling by yourself (i.e. not with a group tour), for example by car or motorhome in Iceland and will be stopping in more out of the way places, then you might find yourself in the need to either speak a bit of the local language or to have some sort of translation device on hand.
🗹 When to visit Iceland
You can travel to Iceland at any time of the year because each season offers something different and unique that is not possible at other times of the year. The high season is definitely the summer (from May to September) when most tourists come to visit the glaciers, lagoons, volcanoes and beaches. It is without a doubt the best time of year to visit this island.
During the summer there are hardly any hours of darkness due to the fact that Iceland is located so close to the Arctic Circle that in the summer there are about 3 hours of darkness at night. The climate offers a pleasant respite from the high temperatures of the European continental summer and there are thousands of possibilities for how to spend your time in Iceland. However, of course there are also disadvantages. It can be difficult to find accommodation, prices are at their highest level all year, there are more tourists than residents and you cannot see the Northern Lights.
The rest of the year is just the opposite. While of course winter brings colder temperatures, the possibility of less enjoyable weather and longer nights, there are many advantages to the winter months. During the winter you can quite easily find accommodation and rental of cars. Most of the tours do not fill up quite as fast. Prices are substantially lower. And best of all, you can see the Northern Lights!
Therefore, when you come to Iceland depends on what you are looking forward to seeing and the time frame and budget you are working with.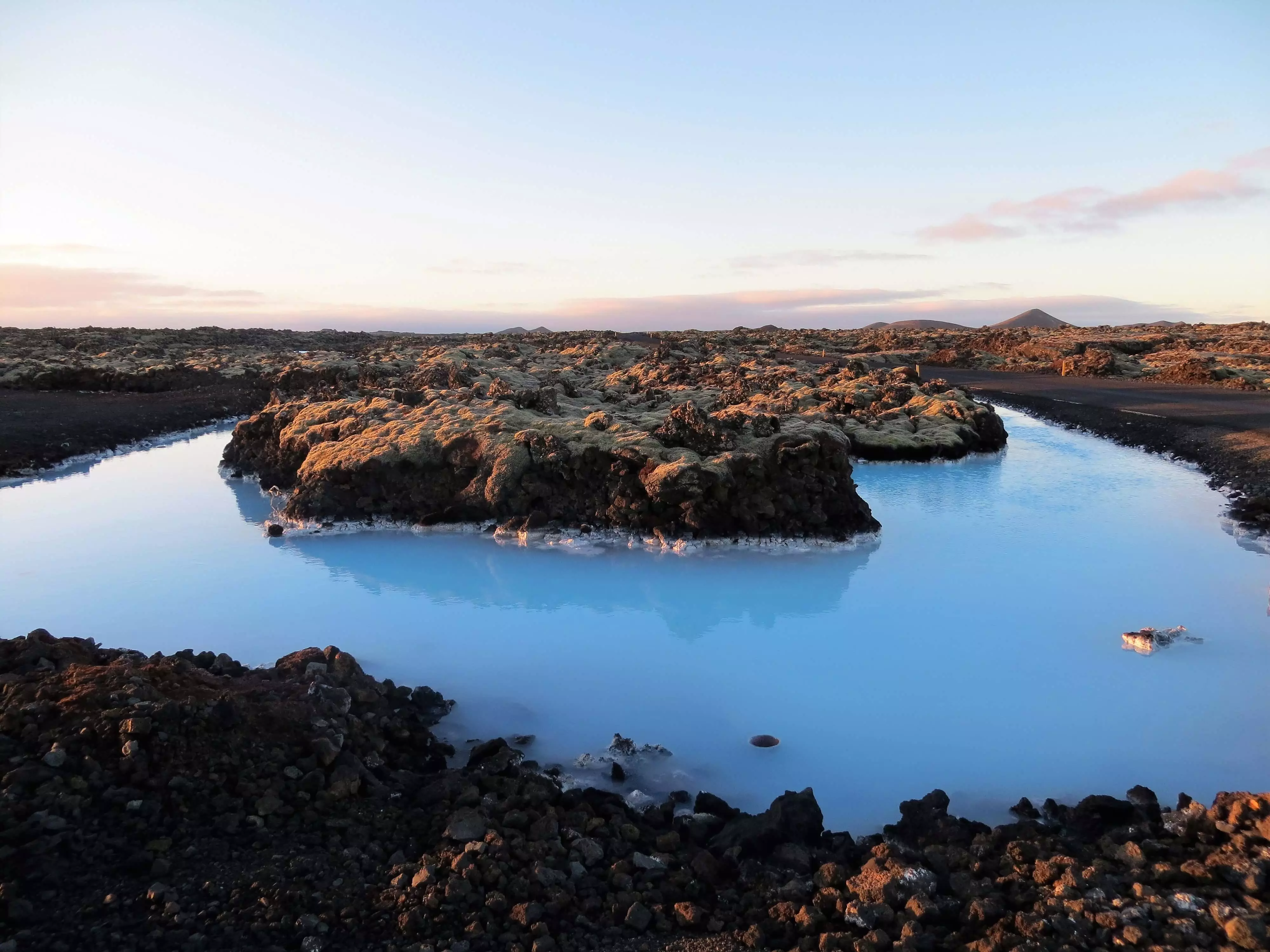 Useful Addresses, Phone Numbers and Links:

EMBASSIES OF ICELAND around the world:
http://www.iceland.is/iceland-abroad/embassies
VISA INFORMATION:
http://www.utl.is/index.php/en/visas

TOURISM OFFICE IN ICELAND:
The main tourist office in Reykjavík is located in the center. The address is:
Aðalstræti 2101 Reykjavík
Tel: (+354) 590 15 50 Fax: (+354) 590 1551 E-mail: This email address is being protected from spambots. You need JavaScript enabled to view it.
MINISTRY OF AGRICULTURE :
LandbúnaðarráðuneytiðMinistry of Agriculture
Solvholsgata 7150 Reykjavík Iceland
Tel: (+354) 545 9750 Fax: (+354) 552 1160
E-mail: This email address is being protected from spambots. You need JavaScript enabled to view it. Website: www.landbunadarraduneyti.is
Utanríkisráðuneytið - MINISTRY OF FOREIGN AFFAIRS:
Raudararstígur 25150 ReykjavíkIslandia
Tel: (+354) 545 9900 Fax: (+354) 562 2373
E-mail: This email address is being protected from spambots. You need JavaScript enabled to view it. Página web: http://www.mfa.is

DOCUMENTATION and CUSTOMS
🗹 Documents and Visas to travel to Iceland
Iceland is part of the Europe continent but is not part of the European Union, although it does take part in several European economic and trade related alliances and is also part of the Schengen Zone. The Schengen Zone refers to 26 countries (all European) which allow for free movement of people between their borders. This means that any citizen or resident of any Schengen Zone country may freely travel from one to the next without additional documentation (other than the necessary proof of ID, i.e. a passport).
For travelers outside of the Schengen Zone, they will need to verify their standings with Iceland and the Schengen Zone in order to determine whether or not they need to secure a visa or entrance before arriving to Iceland or upon arrival.
Due to the sensitivity and incredible importance of this information, we urge you to refer to this page which will give you more information regarding this. As a safe measure, all travelers should carry a passport with an expiration of more than 6 months. Minor children must also carry a passport.
🗹 What products you can take into Iceland:
Food and drinks
Each visitor can have up to 10kg of food (excluding any type of daily product, meat, etc.)
Alcohol
A liter of wine and a liter of some liquors or 6 liters of beer are allowed (you have to choose between one of these options because both are exclusive). Alcohol in Iceland is very expensive, it is worth taking advantage of this opportunity.
Tobacco
Up to 200 cigarettes or 250 grams of tobacco are allowed.
As an island that wants to protect its natural environment, Icelanders maintain strict control of products imported into this country, especially when carrying an animal or plant product. In these cases, a special permit must be requested to enter the country. In the case of animals, you should contact the Veterinary Authorities of Iceland (through the Ministry of Agriculture) and if you wish to bring in plants or any agricultural product, it is essential to obtain a certificate of authorization through the Ministry of Agriculture (see the information box above)
🗹 Protection against contamination
If you want to bring any sports products for horse riding, fishing, etc. which have been previously used, you must have an official disinfection permit stating that the equipment has been sterilized.
🗹 Health precautions
As Iceland is one of the healthiest countries on our planet (as its life expectancy, which is the highest in the world, already demonstrates), there is no need to worry. The water that comes out of the tap on this island is one of the purest you can find and its sanitary system is of very good quality. Due to health agreements in the European Union, you can use their health services when necessary with the corresponding card.
WHAT TO PACK WHEN TRAVELING TO ICELAND
🗹 What clothes to pack when I travel to Iceland:
Despite your desire to save a bit by only bringing on carry-on luggage for your trip to Iceland, we highly suggest checking a piece of luggage and to pack all of the necessary clothing to ensure that you have everything you need when you are traveling in Iceland. If you forget a few items, it could be costly to find and buy the correct supplies in Iceland.
Even if you are traveling to Iceland during the summer time, you should bring clothes for all four seasons of the year. You should definitely NOT forget to pack waterproof clothing, warm clothing, thick sweaters, warm pants and water-resistant boots. You must also not forget your swimsuit and light clothing because temperatures can reach up to 30 degrees and, even if it is always cold, you have the possibility to bathe in thermal heated springs and pools or natural baths such as lakes or rivers of thermal waters.
🗹 Other:
If you are interested in hiking or other similar activities, you need to wear the appropriate clothing, including shoes for ice trekking on glaciers and glasses with UV filters.
If you have any particular cosmetic or pharmaceutical needs (medicine, shampoo, etc.) then be sure to bring along what you will need when you are traveling in Iceland. Again, as prices are much higher in Iceland, you will save money if you bring along what you need. Also, you might not be able to find the particular brand of medicine or toiletry items that you are accustomed to, so it's best to pack all of that before you go to Iceland.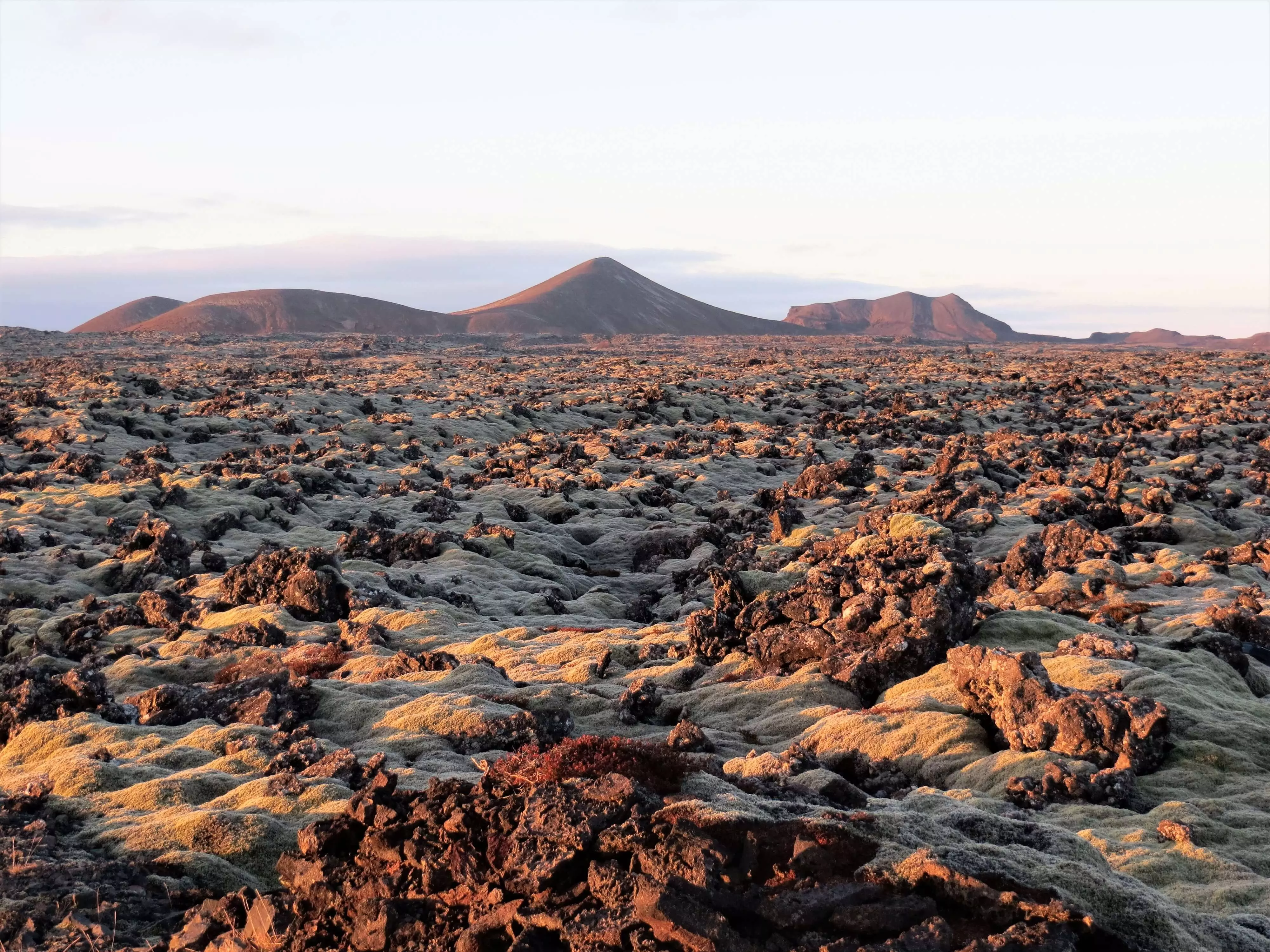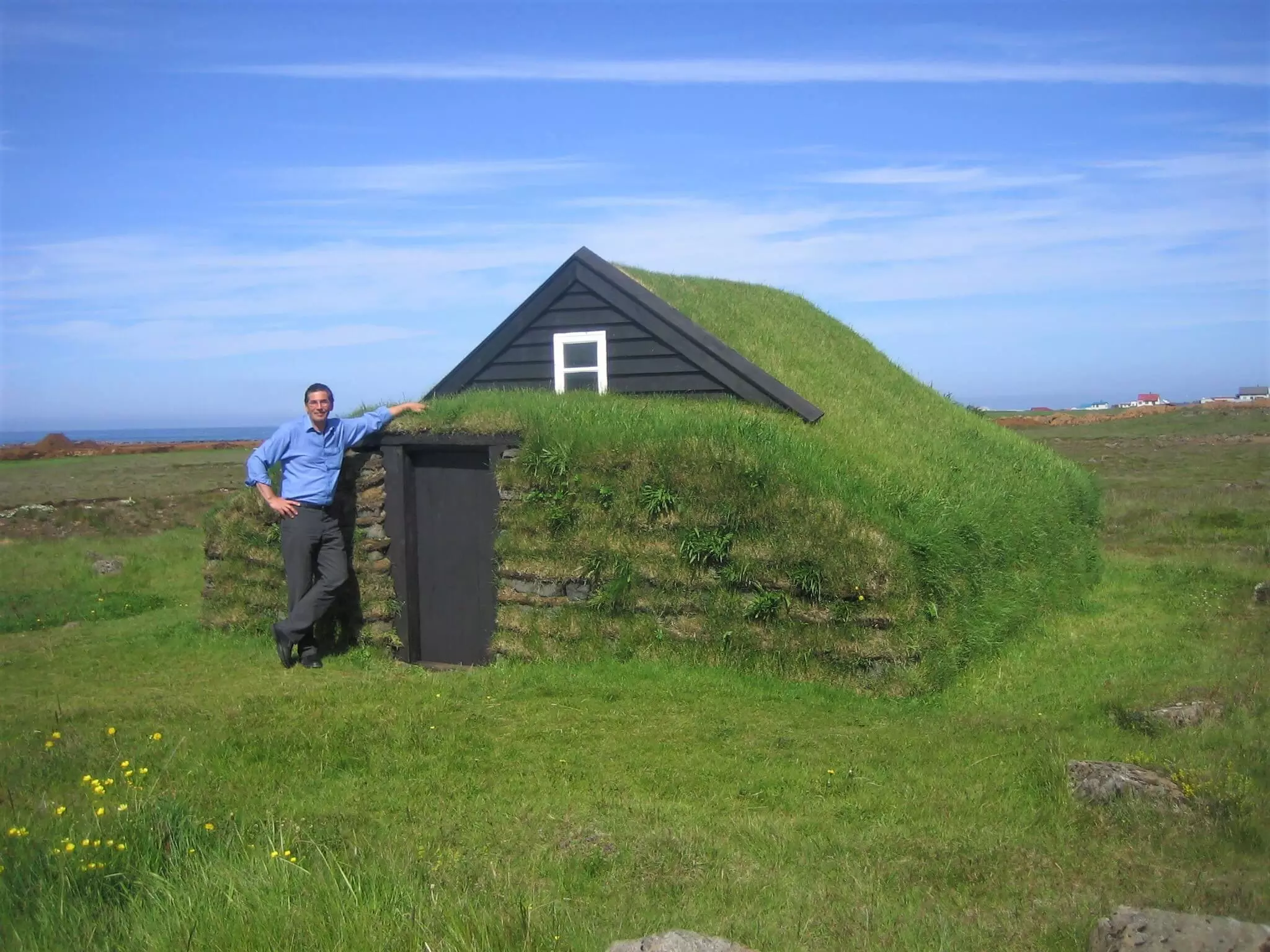 Important Note: These data are only informative. ICELAND s.r.o. (www.viajesislandia.com) is not responsible for the validity and updates of the information offered and translated. These data are published for informational purposes only and we cannot be responsible for their validity at all times. For current and official information on valid visas for Iceland, clients should contact direct official bodies in Iceland or in their country of origin. ICELAND s.r.o. cannot help you with these issues. This information was updated on 17.3.2020.