Northern Lights by Super Jeep from Reykjavik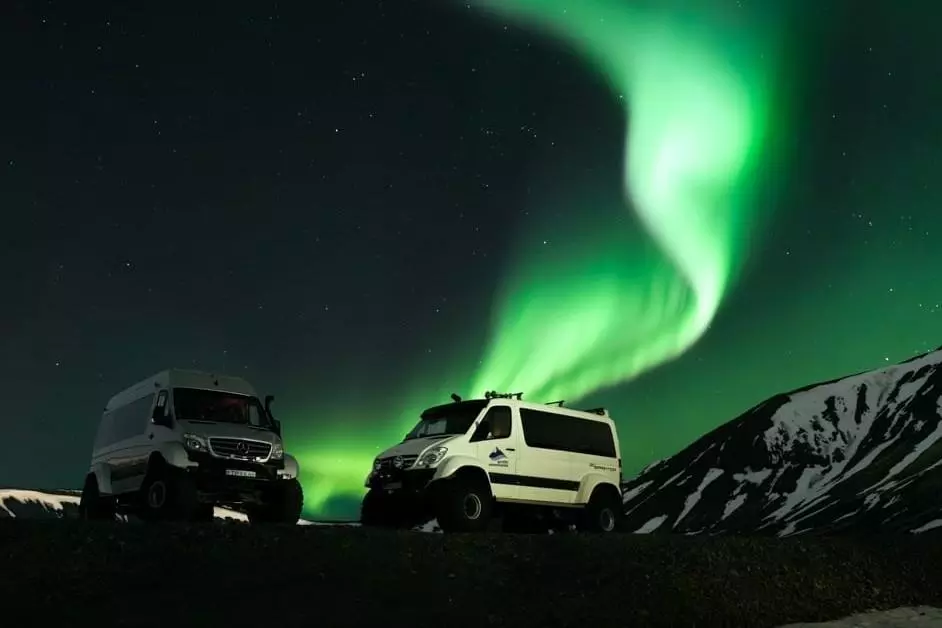 PREPARE FOR A NIGHT TO REMEMBER
Our small group guided tours by Super Jeep are thrilling by themselves, but as you escape Reykjavik and search the Icelandic skies for the Northern Lights, while curled up with a nice cup of hot chocolate and some yummy biscuits, you'll know you've chosen the best tour in which to experience Mother Nature's light show. The Super Jeeps allow you to go places the big buses can't, which means we can go further from the capital of Iceland and faster too and you'll have every possible chance to see the beauty of the Auroras Borealis, as they dance across the night sky. Our experienced guides will explain the intricacies of this natural phenomenon while you and your small group enjoy the warm of the Super Jeep with tasty traditional Icelandic hot chocolate.
RESERVE A SUPER JEEP TOUR TO THE NORTHERN LIGHTS HERE:
Important Note: All of the activities on this tour are completed under the responsibility of each client and guest. Neither the provider of the tour, nor ISLANDICA s.r.o. will or can be held responsible in the unlikely event of an accident that could potentially happen during the activities or by an action taken by the guest him/herself. All individuals who partake in these activities accept these conditions and agree to them when they take the action of making a booking and paying for this activity. It is possible that there will be additional signature requirements before completing certain activities, declaring that he/she is conscience of these activities that carry with them certain risks. AA-ID789