WHALE WATCHING EXPRESS FROM AKUREYRI
Whale Watching Tour in Akureyri in a RIB boat
Do you want to be even closer to wildlife? Choose the Whale Watching tour from Akureyri by speedboat and you will have a great adventure while getting up close and personal with our favourite creatures. This whale watching tour in Iceland is perfect for those who not only want to enjoy an environment of incomparable natural beauty but also to live a unique experience crossing the beautiful Akureyri Bay at full speed in search of whales. Riding aboard an RIB boat we will be able to cover a larger area as we search for the whales, which means you will have bigger chance of spotting whales, dolphins and bird life without disturbing the environment. With only 12 passengers per boat, you will have a more personal experience in the natural habitat of the whales and you will reach them before any other boat.
.
RESERVE YOUR WHALE WATCHING EXPRESS TOUR FROM AKUREYRI - CHOOSE YOUR PREFERRED DATE:
Loading...
WHALE WATCHING ON SPEEDBOAT TOUR FROM AKUREYRI DETAILS
Level of difficulty: Moderate (2 / 5)
Reservation: It is recommended to book your seat in advance online to ensure availability.
Activity duration: About 1.5 to 2.5 hours of whale watching.
Price includes: RIB boat tour, use of warm overalls, protective goggles and neoprene gloves, life jackets and other necessary safety equipment, views of the fjord landscape, pictures of the tour (upon request), English speaking guide, local VAT.
Scheduled departures: Several departures per day from April to October (according to the reservation table).
What should I bring? No matter what time of year you decide to travel to Iceland, it is always important to bring a proper waterproof jacket, warm clothes (waterproof pants like Gore-tex), good waterproof shoes, gloves, light hat, sunglasses and camera.
AKUREYRI
Although Akureyri is relatively small (although not by Icelandic standards), the nickname "the pearl of the north" is well earned as this pretty little town has a lot to offer. Its cozy urban center, made up of small buildings with brightly colored facades; the modern and striking Akureyrarkirkja Church and the incredible botanical garden, which contains all the Icelandic plants and almost 7000 foreign ones, are just some of the jewels of Akureyri.
Mountain lovers can also do many trekkings on the outskirts of the city and those who come by car can stop at some of the nearby points of the main road, such as Vaolaheioi Utsynispallur, from where they can take the best photos of Akureyri and the Eyjafjördur fjord. Simply wonderful views.
Akureyri also has the necessary infrastructures to become the central point of your visit to the north of Iceland. Take your time and book a whale watching tour in Akureyri.
Important note: Please note that the tour may not be suitable for seniors (65+), pregnant women or those with a history of heart or back problems. The minimum age required is 10 years old and the minimum height 145 cm., so you can sit and fit into our overalls.
Important note: Please keep in mind that the Atlantic Ocean is not a ZOO. The provider can not 100% guarantee whale sighting. If no whales are seen during the excursion, the provider does not refund the money paid since the excursion will have occurred. But in this case, you can contact the supplier's employees to do a regular whale watching tour other day for free (always subject to availability).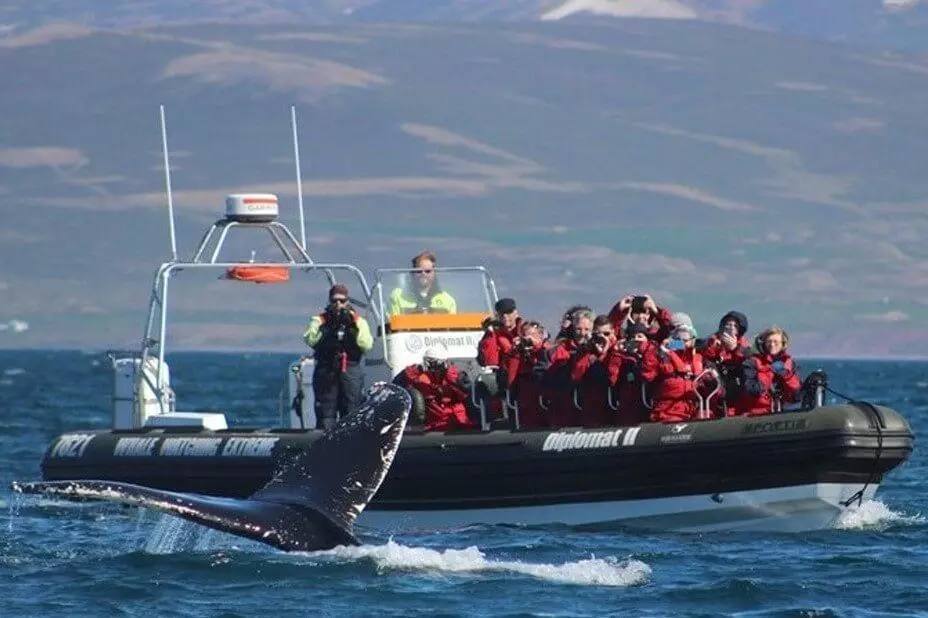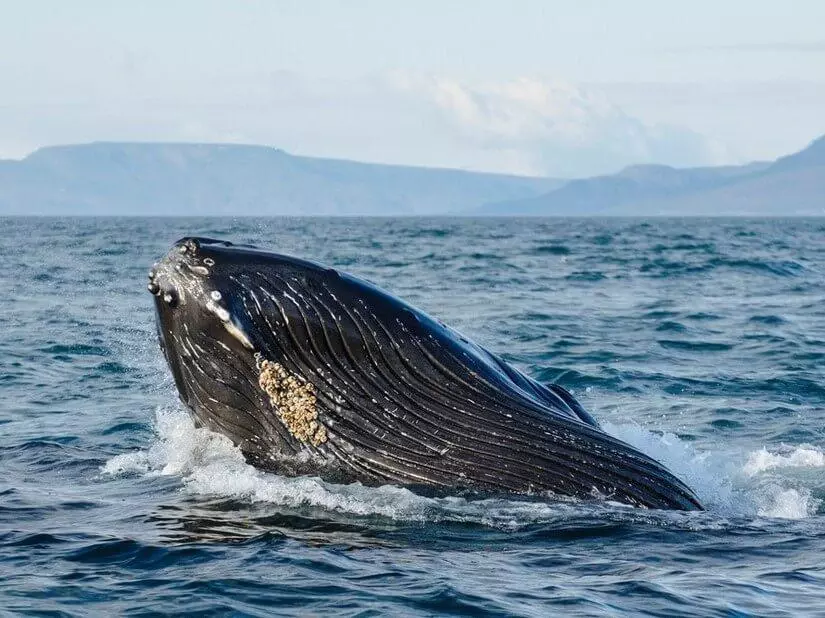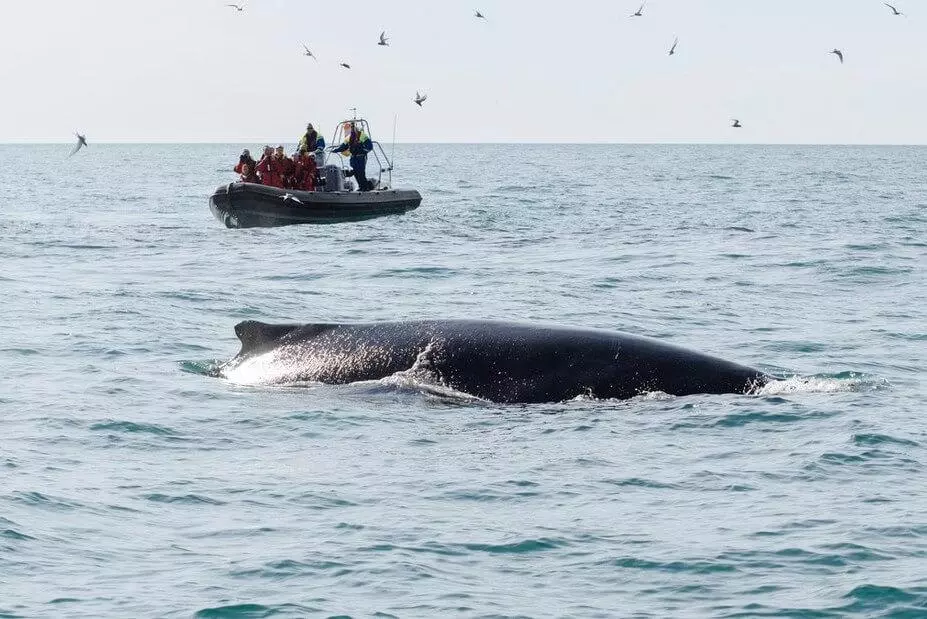 Responsibility All activities in the Atlantic Ocean are carried out under the individual responsibility of the clients. ISLANDICA s.r.o. is not responsible for any accidents that may occur during the activities or due to the actions of the participants. The people who participate in these outings are accepting these conditions when booking the excursion. You may be required to sign an exemption prior to the completion of the exemption, stating that you are aware that any outdoor activity carries an inherent risk. The provider reserves the right to cancel the excursion if the weather conditions are not favorable. AK02, ID832.