Obrázky:

images/ICELAND/aa/volcano-eruption-in-iceland.jpeg, Volcano eruption in Iceland, Volcano eruption in Iceland hiking tour, Geldingadalur, Iceland
VOLCANO ERUPTION IN ICELAND TOUR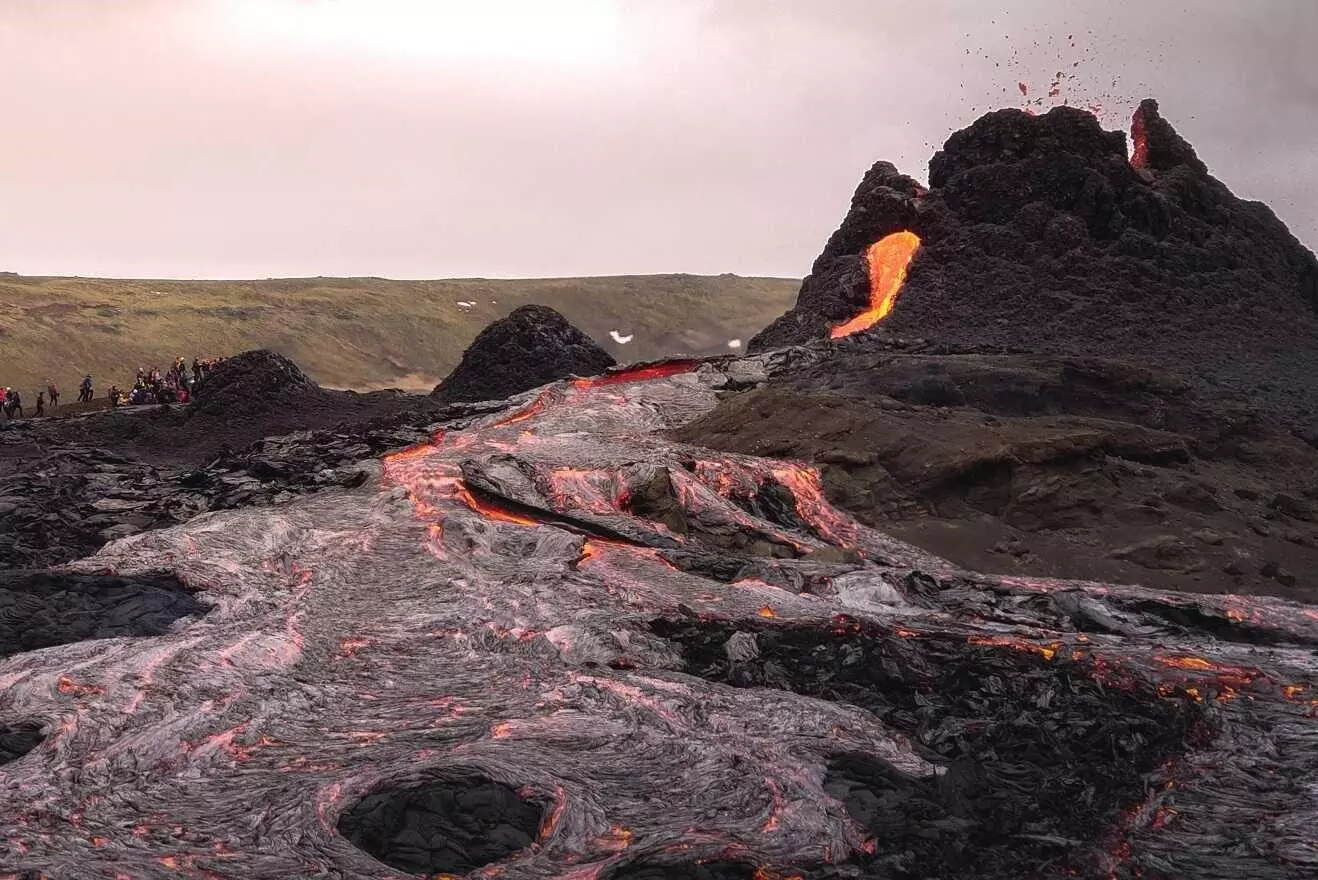 Hike to the active volcano in Meradalir Iceland
Have you ever seen a volcanic eruption in person? Now it is possible if you travel to Iceland and book this volcano eruption in Iceland tour with an English-speaking guide. This afeternoon / evening hiking tour lasts around 6-7 hours with transfers, which allows enough time to admire the active volcanic eruption in Iceland, an amazing chance to see the lava up close.
This new eruption in Reykjanes peninsula started on 3rd August 2022 and so far it has been a nautral spectacle. With the evening tour you can get even better contrast of lights and lava phenomena. Book your seats and enjoy amazing volcanic experience in Iceland.
.
RESERVE YOUR VOLCANO ERUPTION IN ICELAND TOUR - CHOOSE YOUR PREFERRED DATE:
Loading...
VOLCANO ERUPTION IN ICELAND TOUR DETAILS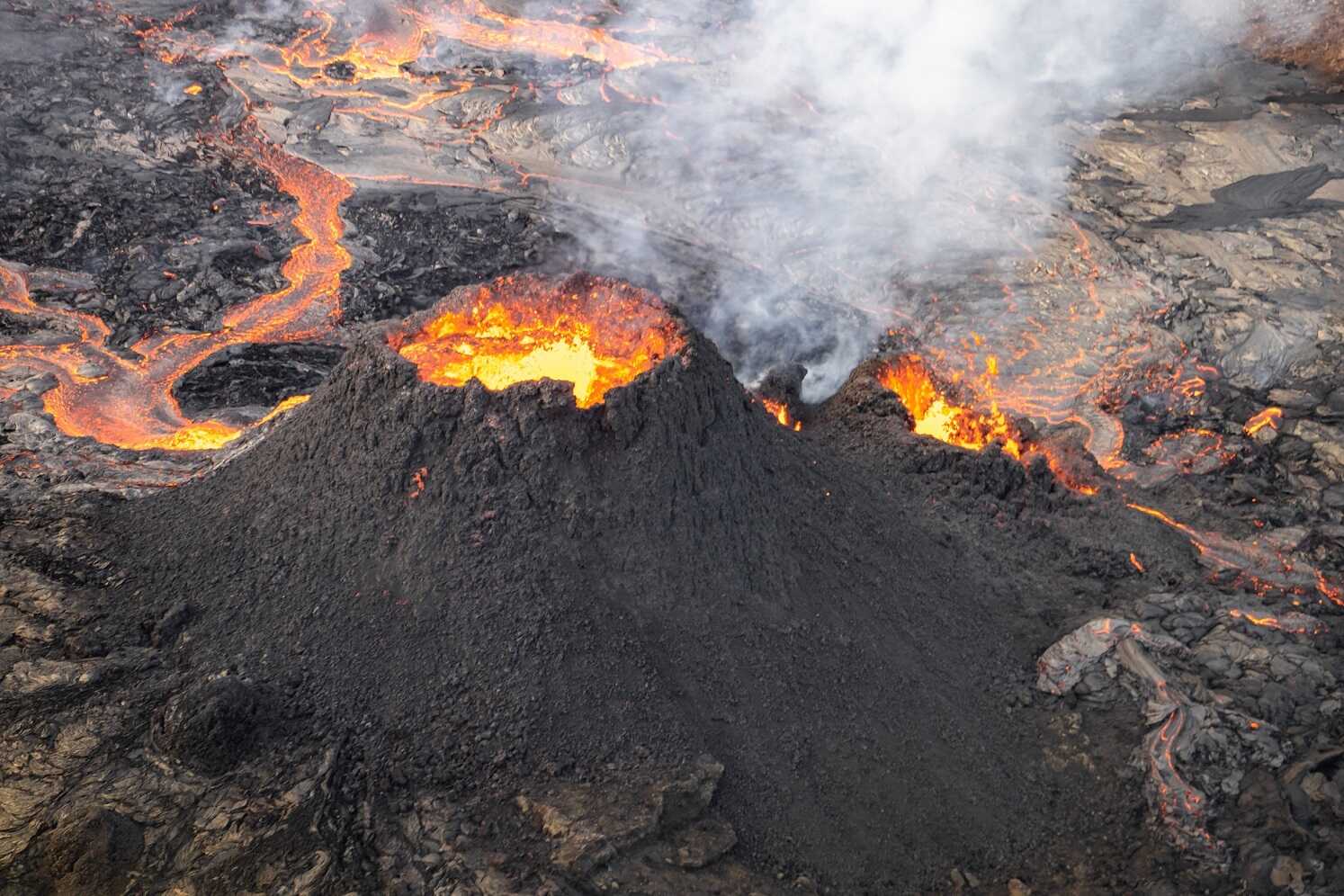 Level of difficulty: Moderate (2 / 5)
Activity duration: About 6-7 hours.
Minimum age required: 12 years old.
Price includes: Guided tour to the volcanic eruption in Iceland, English-speaking guide, roundtrip transfers from Reykjavík, wifi in the bus, local taxes.
Scheduled departures: Departures everyday according to availability in our reservation system. Pick up starts 30 minut before your tour time and you can choose a pick up at your accommodatoin in Reykjavík or a bus stop assigned.

What should I bring? No matter what time of year you decide to travel to Iceland, it is always important to bring a proper waterproof jacket, warm clothes (waterproof pants like Gore-tex), good hiklight ing shoes with sturdy sole, gloves and hat, face mask for protectoin against vulcanic ashes, food for the hike and enough of water.
MORE INFORMATION ABOUT THE VOLCANO ERUPTION IN ICELAND TOUR
After several weeks with thousands of earthquakes a new eruption started in Iceland on the 3rd August 2022. The are of Meradalir and Fagradalsfjall volcano is located on the Reykjanes Peninsula, where there are up to six volcanic systems, lined up side by side. The eruption of the volcano takes place in the Geldingadalur valley, a site that does not pose a threat to populated areas or infrastructure in Iceland thanks to the fact that it is surrounded by hills and higher ground, which prevents the lava from flowing to other areas. Streams of lava flow from the volcanic cone into the valley, slowly but surely filling it. You can see steam and gases rising from the growing lava field, as well as the newly formed crater.
The Reykjanes Peninsula is an area famous for being full of geothermal wonders. In fact, the peninsula is a UNESCO Global Geopark and is part of the global network of geoparks. The peninsula is made up of mountains of volcanic tuff that were formed in subglacial eruptions and several series of craters and volcanic systems
Important Note: The area is currently open and it is not considered dangerous to the public. Scientists and the Department of Civil Protection and Emergencies are always monitoring the area closely and informing the public if there are any updates. The area is open to the public but can of course change without notice. The safety of the clients is the number one priority, therefore, the tour is subject to the instructions of the authorities.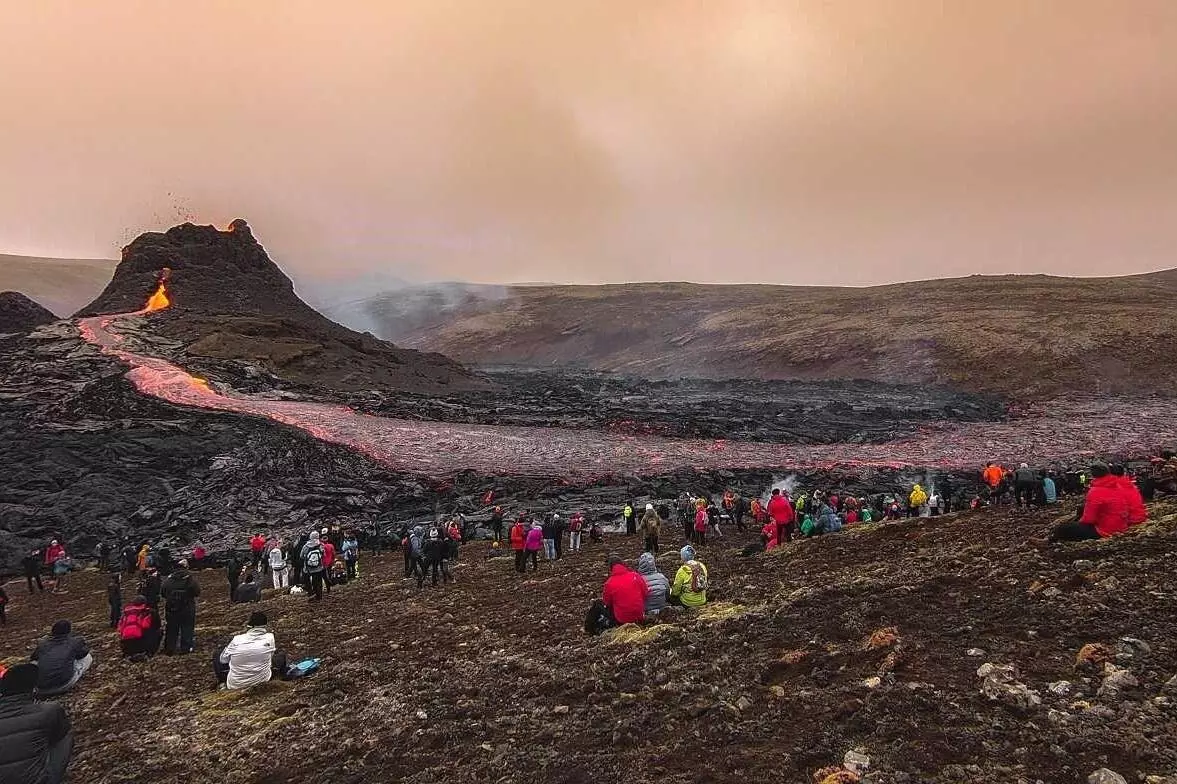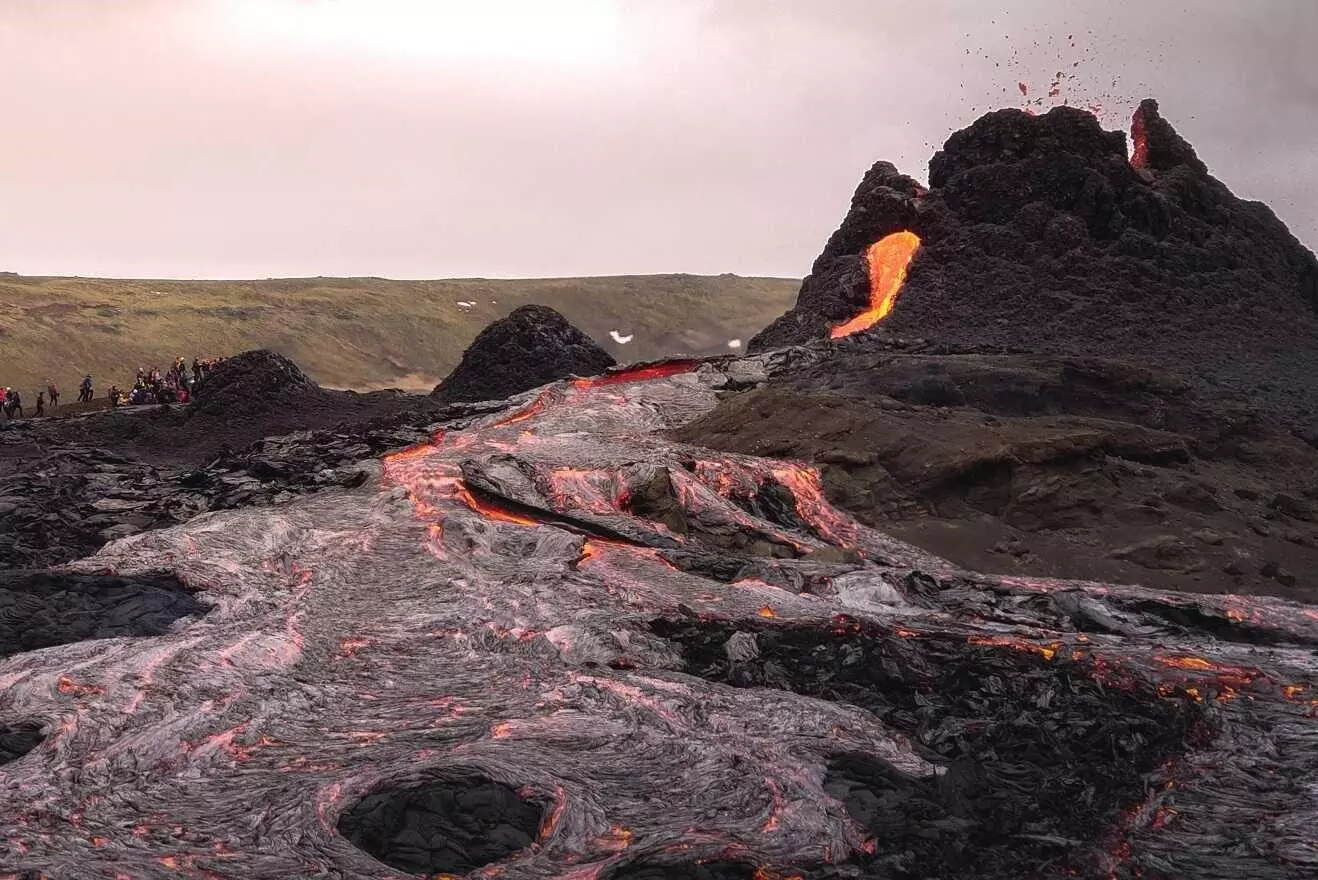 Responsibility All of the activities on the nature happen according to the full and complete responsibility of the clients. ISLANDICA s.r.o. does not take responsibility for any incidents that occur involving the participants while on the excursion. Code: BST-IS. ID924.