Volcano eruption in Iceland hiking tour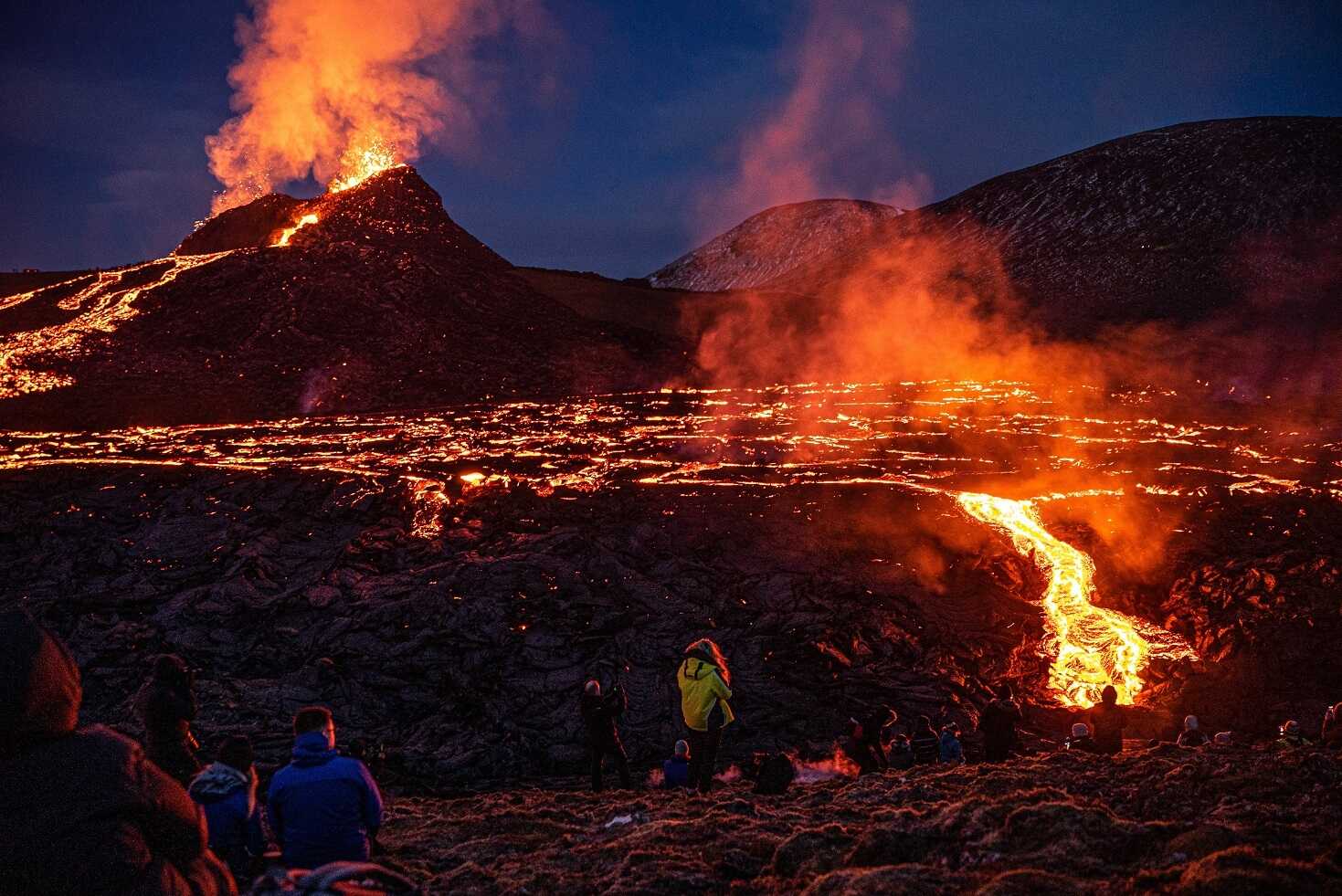 GUIDED TOUR TO SEE THE ACTIVE VOLCANO ERUPTION AT MERADALIR
Are you going to miss a real volcanic eruption during your trip to Iceland? You are lucky as the new eruption just started. Now the fascinanting lava is flowing at Meradlir in Reykjanes and we offer you the chance to get close to it with this Volcano Eruption in Iceland hiking tour.
Departing from Reykjavík, we will take you by bus to the beginning of the hike to the volcano in Reykjanes, where you will walk until you reach the volcano area with the English-speaking guide. The walk takes approximately 2 hours each way and the trail is on natural surface. The total duration of the hiking tour to the volcano eruption takes about 7-8 hours with transfers.
,.
RESERVE YOUR VOLCANO ERUPTION IN ICELAND HIKING TOUR:
Important Note: All of the activities on this tour are completed under the responsibility of each client and guest. Neither the provider of the tour, nor ISLANDICA s.r.o. will or can be held responsible in the unlikely event of an accident that could potentially happen during the activities in Icelandic nature. Code: RE-GVH. ID927.