Snowmobile and ice cave tour from Reykjavík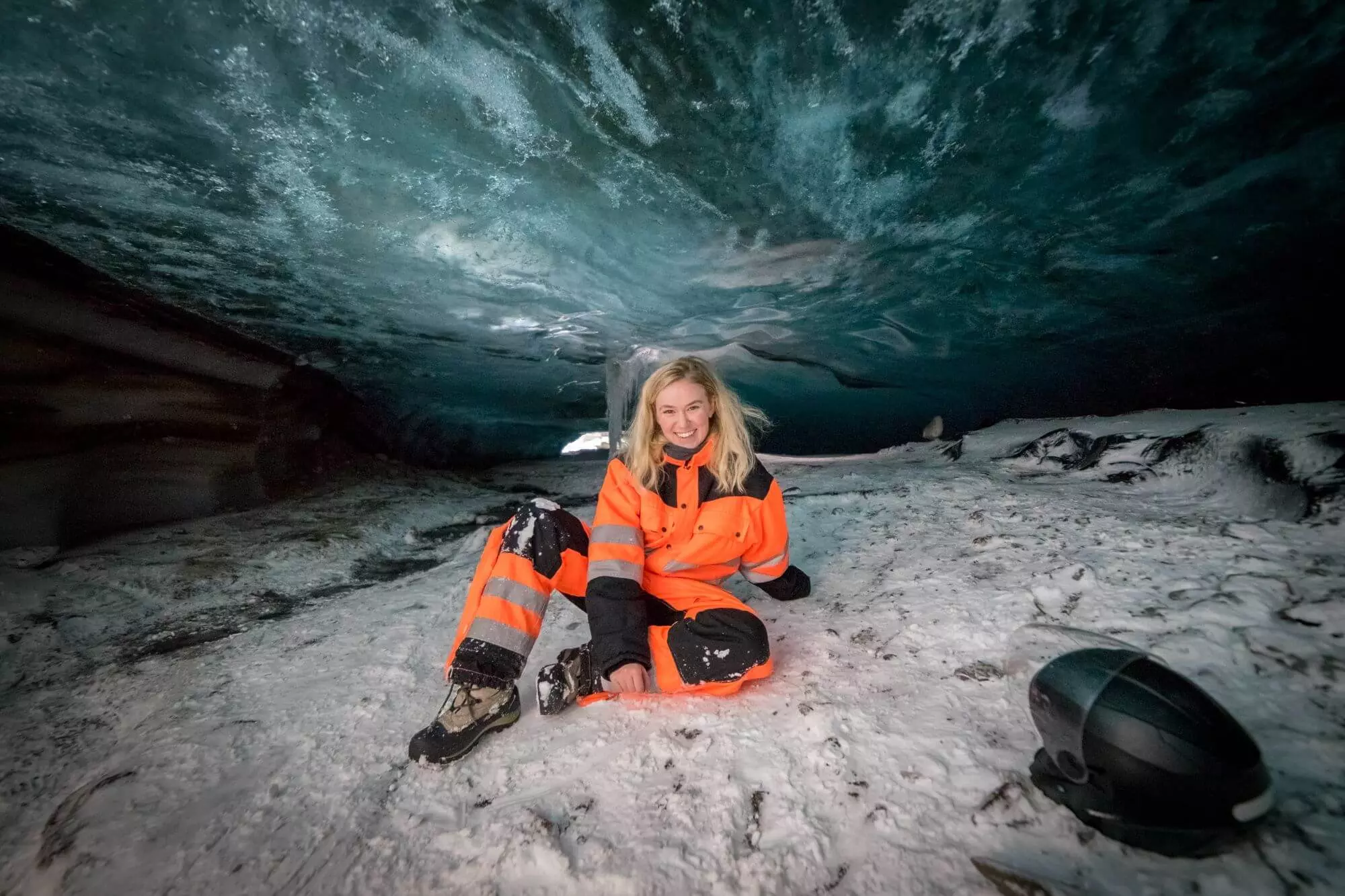 THE BEST COMBINED TOUR TO LANGJÖKULL GLACIER WITH SNOWMOBILE ADVENTURE AND NATURAL ICE CAVE
Is there any better way of exploring the second largest glacier in Iceland than riding a snowmobile and then entering an authentic natural ice cave? The snowmobile and ice cave tour from Reykjavík departs from the capital of Iceland and heads to Langjökull glacier in a super truck, from where you will enjoy incredible views while living an adventure that you will not forget. The Langjökull Glacier is the second largest glacier in Iceland and the closest to Reykjavík. This tour includes pick up from the capital of Iceland. Once in the glacier, your certified glacier guide will provide you overalls, helmet and all the gear you need, give you a safety briefing and a few snowmobiling driving instructions to get ready for the adventure.
RESERVE YOUR SNOWMOBILE AND ICE CAVE TOUR FROM REYKJAVÍK:
Important Note: All of the activities on this tour are completed under the responsibility of each client and guest. Neither the provider of the tour, nor ISLANDICA s.r.o. will or can be held responsible in the unlikely event of an accident that could potentially happen during the activities or by an action taken by the guest him/herself. All individuals who partake in these activities accept these conditions and agree to them when they take the action of making a booking and paying for this activity. It is possible that there will be additional signature requirements before completing certain activities, declaring that he/she is conscience of these activities that carry with them certain risks. Code: AA-SNOW-CAVE-REK. ID884.