Snorkeling and Golden Circle from Reykjavík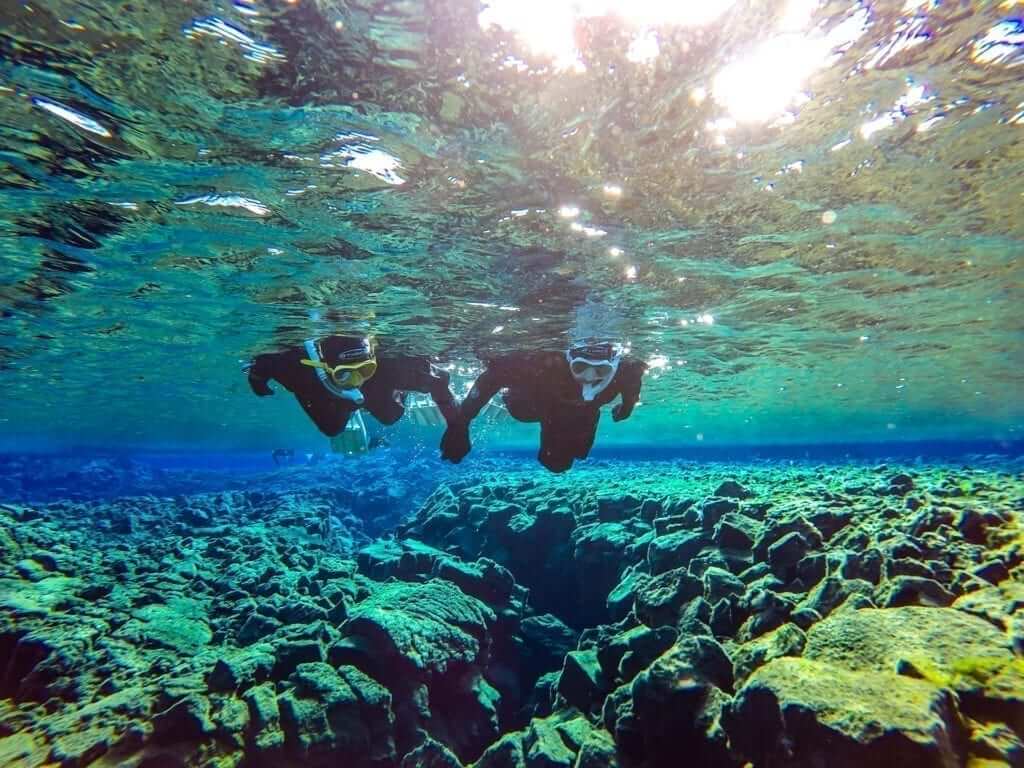 MAKE THE MOST OF YOUR SNORKELING TOUR VISITING ALL THE ATTRACTIONS FROM THE GOLDEN CIRCLE
Snorkeling in Silfra and Golden Circle combined tour is ideal for those who want more than a sightseeing tour. During this exciting tour, you will visit the Thingvellir National Park, the Geysir geothermal area and the impressive Gullfoss golden waterfall. These unique landscapes of Iceland form together the famous route known as the Golden Circle. But this tour is not only about sightseeing. In the heart of the National Park of Thingvellir is located the Gullfoss canyon, where you will find the most crystal clear waters of Silfra. There you will be able to do snorkeling in one of the best diving spots in the world. Live a once-in-a-lifetime experience in the Golden Circle and discover all the secrets of Iceland. This tour departs everyday from Reykjavík.
RESERVE YOUR SNORKELING AND GOLDEN CIRCLE TOUR FROM REYKJAVÍK:
Important Note: All of the activities on this tour are completed under the responsibility of each client and guest. Neither the provider of the tour, nor ISLANDICA s.r.o. will or can be held responsible in the unlikely event of an accident that could potentially happen during the activities or by an action taken by the guest him/herself. All individuals who partake in these activities accept these conditions and agree to them when they take the action of making a booking and paying for this activity. It is possible that there will be additional signature requirements before completing certain activities, declaring that he/she is conscience of these activities that carry with them certain risks. Code: TE-GCS. ID878.