Laugavegur & Fimmvorduhals 6-Day Hiking Tour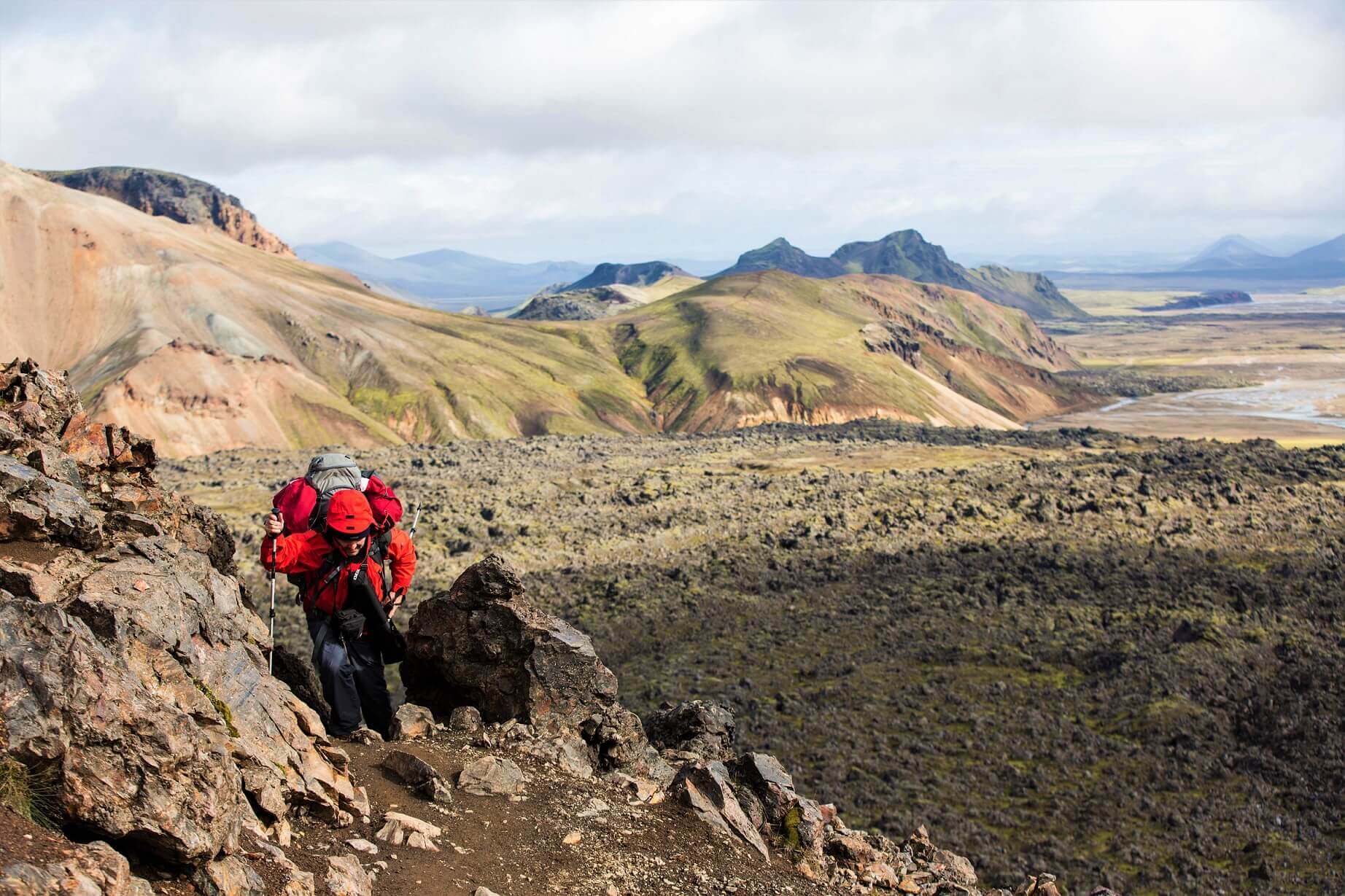 EXPLORE THE HIGHLANDS OF ICELAND WITH THE BEST MULTI-DAY HIKING TOUR STAYING IN HUTS
The trail of Laugavegur is the most popular hiking tour in Iceland but now you can do it even better adding the Fimmvorduhals trail to make a 6-day hiking tour in the highlands of Iceland, the most complete hiking tour to explore the highlands of Iceland. If you want to go hiking in one of the last unspoiled areas of Europe where you can still contemplate truly fascinating landscapes, don't miss this opportunity. You will walk through geothermally active lands of multicolored rhyolite mountains, fields of obsidian, cross glacier rivers, hot springs and much more. The Laugavegur & Fimmvorduhals 6-Day Hiking Tour is done with an English-speaking guide. You will stay in remote highland huts and the big luggage is transported between the huts.
.
RESERVE YOUR LAUGAVEGUR & FIMMVORDUHALS 6-DAY HIKING TOUR:
Important Note: All of the activities on this tour are completed under the responsibility of each client and guest. Neither the provider of the tour, nor ISLANDICA s.r.o. will or can be held responsible in the unlikely event of an accident that could potentially happen during the activities or by an action taken by the guest him/herself. All individuals who partake in these activities accept these conditions and agree to them when they take the action of making a booking and paying for this activity. It is possible that there will be additional signature requirements before completing certain activities, declaring that he/she is conscience of these activities that carry with them certain risks. Code: AA-L6H. ID901.