Laugavegur 4-day trekking tour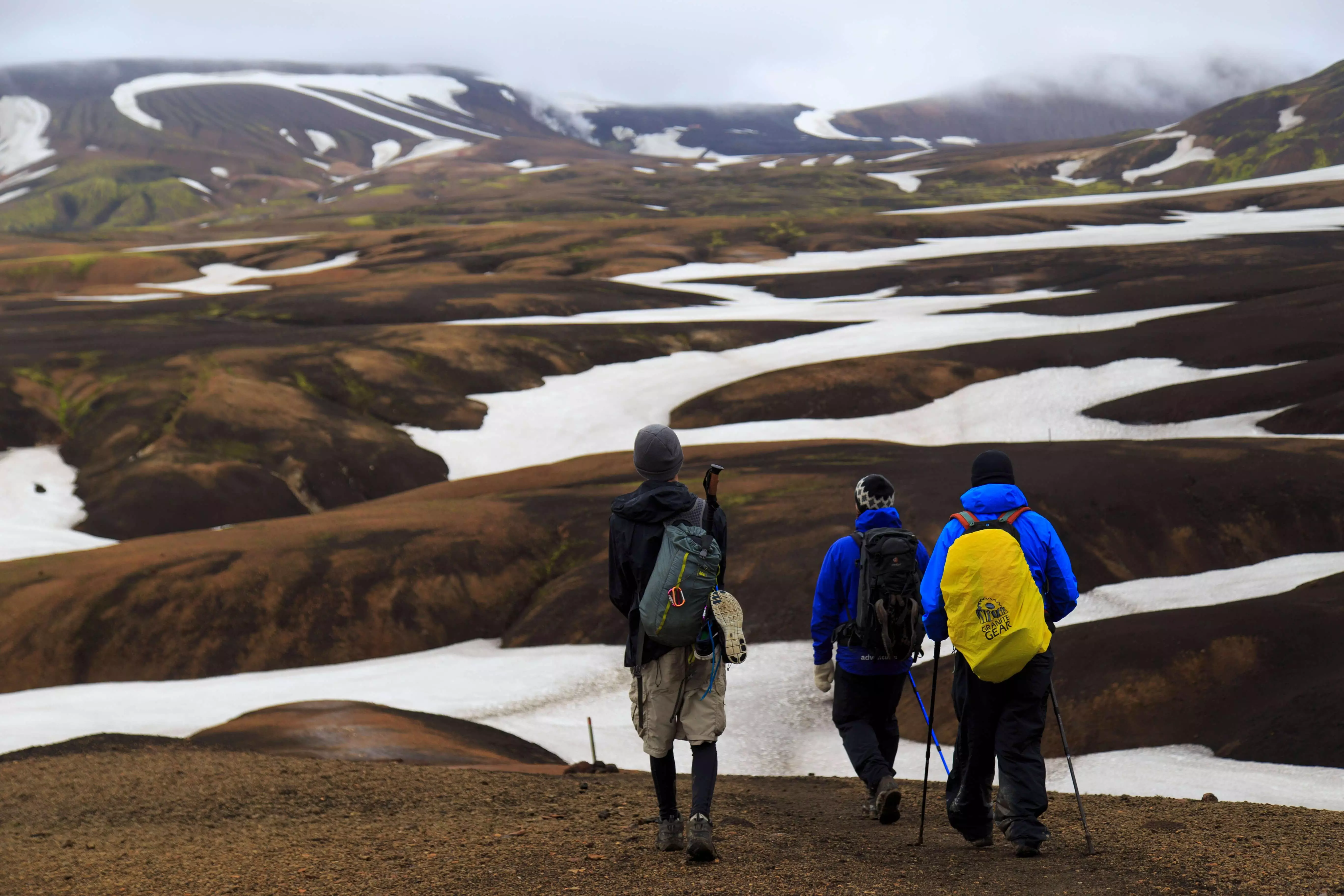 JOIN ONE OF THE BEST MULTI-DAY TREKS IN THE WORLD AND STAY IN MOUNTAIN HUTS
The famous Laugavegur trek, which runs between the coloured rhyolite mountains of Landmannalaugar and the incredible natural reserve of Thórsmork Valley, will show you amazing and untouched landscapes from volcanos, lava fields, geothermal springs and more. With the help of our experienced guides, you will not have to worry about anything. Your luggage will be transferred between the mountain huts, so you will just need a small backpack for the trekking and the wish to experience a great adventure. Accommodation in mountain huts and all meals are included so that you can enjoy this truly unique experience without worry. Come to Iceland and walked through the coloured mountains of Landmannalaugar in the 4-day trekking tour.
RESERVE YOUR LAUGAVEGUR TREKKING TOUR HERE:
Important Note: All of the activities on this tour are completed under the responsibility of each client and guest. Neither the provider of the tour, nor ISLANDICA s.r.o. will or can be held responsible in the unlikely event of an accident that could potentially happen during the activities or by an action taken by the guest him/herself. All individuals who partake in these activities accept these conditions and agree to them when they take the action of making a booking and paying for this activity. It is possible that there will be additional signature requirements before completing certain activities, declaring that he/she is conscience of these activities that carry with them certain risks. LT-AA -ID850