One-day hiking tour to Thorsmork Volcano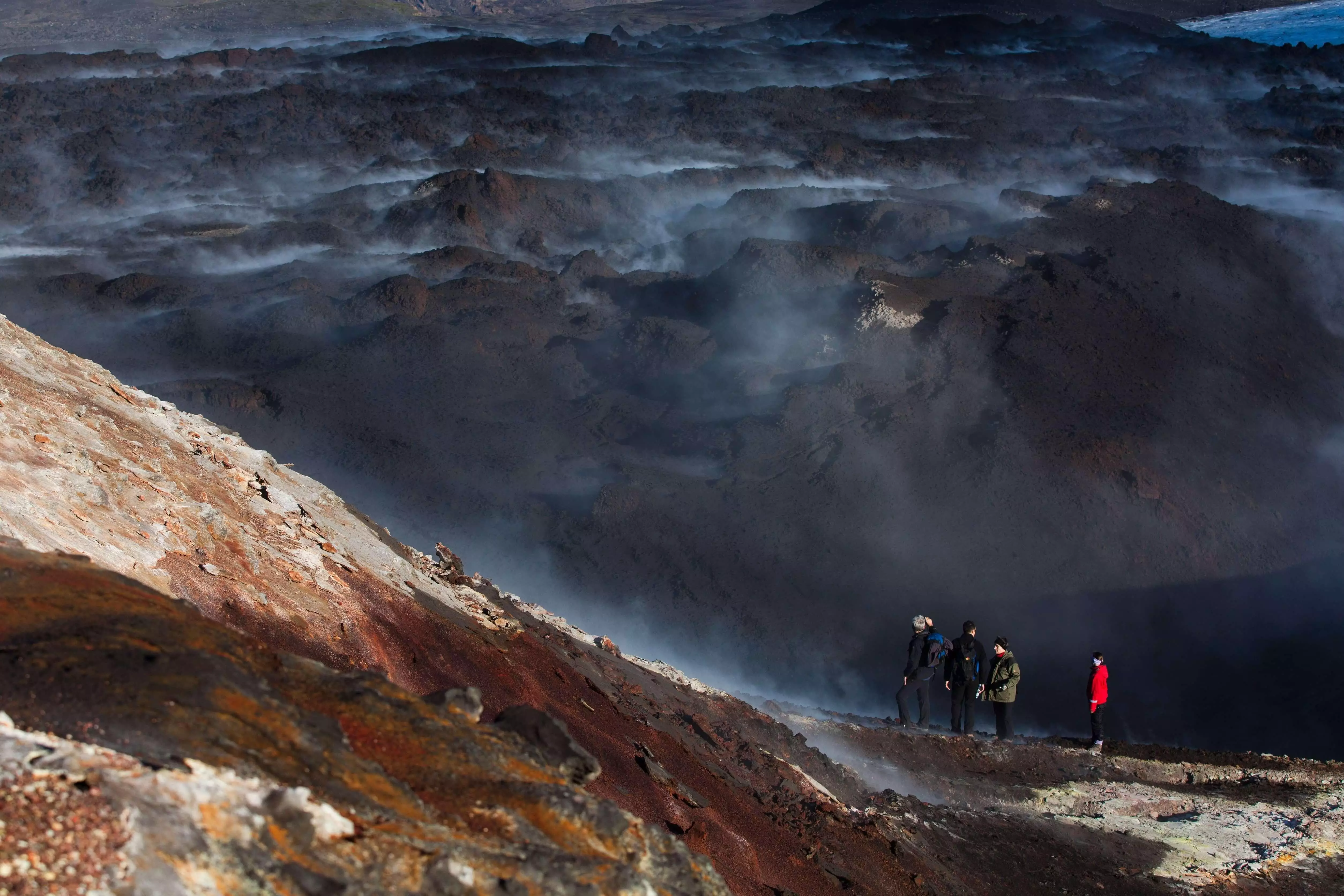 SUPER JEEP & HIKING TOUR TO THE VALLEY OF THE THUNDER GOD IN ICELAND
This one-day hiking tour with transfer from Reykjavík is a challenge for those who want to discover the most mountainous and unexplored landscapes in the highlands of Iceland. The hiking tour takes places from the valley of Thórsmork to the pass of Fimmvorduhals, a popular route among locals in Iceland and the home of the new Magni and Modi craters. The elevation gain is between 700-800 meters and the length is approximately 16 km in total. The large craters, the glacier view along with the surrounding mountains and the vibrant colors make this hike one of the best experiences in Iceland.This amazing hiking tour is guided in English, lasts between 12-14 hours and is available between April and September.
RESERVE YOUR HIKING TOUR TO THORSMORK:
Important Note: All of the activities on this tour are completed under the responsibility of each client and guest. Neither the provider of the tour, nor ISLANDICA s.r.o. will or can be held responsible in the unlikely event of an accident that could potentially happen during the activities or by an action taken by the guest him/herself. All individuals who partake in these activities accept these conditions and agree to them when they take the action of making a booking and paying for this activity. It is possible that there will be additional signature requirements before completing certain activities, declaring that he/she is conscience of these activities that carry with them certain risks. Code: AA-TVH. ID870.