LANDMANNALAUGAR- TOUR IN SUPER JEEP

Come enjoy the wild nature of the interior of Iceland with our tour to Landmannalaugar by 4x4 off-road vehicle. Our Super Jeep will take you to places where only a lucky few arrive. You will visit the majestic mountains of Landmannalaugar, you can bathe in its thermal springs and admire some truly extraordinary landscapes
This excursion to Landmannalaugar, one of the most beautiful and inaccessible areas in Iceland, takes about 12 hours and includes pickup from Reykjavík and the English speaking guide. In addition, it is carried out in small groups in order to offer customers a much more personalized treatment and to make the adventure even more interesting. For more information about the pickups in Reykjavík, see here.
RESERVE YOUR TOUR TO LANDMANNALAUGAR BY SUPER JEEP:

Loading...
Description of the tour to Landmannalaugar in Super Jeep
If you like adventure and want to discover the geological wonders of the interior of Iceland, this is your excursion. A journey through the wild interior of the island where the "pearl of Icelandic nature", the red mountains of Landmannalaugar, finally await you. During the tour we will see beautiful landscapes of lava fields and mountains, in addition to passing near the famous Hekla volcano, "The Entrance to Hell".
First, we will pick you up from your Reykjavík accommodation (or corresponding tourist stop) and we will pass through the beautiful Þjórsárdalur valley, where we will stop at the Hjálparfoss double waterfall. The "Waterfall of Help" prevented the inhabitants of this valley from dying when the Hekla volcano erupted and covered its surroundings with lava (thus destroying fauna and flora). Afterwards, we will continue towards the interior of Iceland. Thanks to our Super Jeep vehicle we will have no problem crossing some rivers and driving through gravel roads. Through this exciting and exhilarating path we will reach the crater lake of Ljótipollur, which was formed after an eruption in 1477, and also the lake of Frostastaðavatn, from where we will head to Landmannalaugar.
Details of the tour to Landmannalaugar by Super Jeep
Level of difficulty of the activity:

Easy (1/5).

Reservations:

Reserve your tickets at the soonest possible moment in order to secure the date you wish to visit.

Duration of the activity:

12 hours.

Places of the tour:

Landmannalaugar Natural Reserve, Þjórsárdalur Valley, Hjálparfoss Waterfall.

Included in the price:

Tour by Super Jeep (max. 12 pax) with English speaking guide, local VAT

Scheduled Times:

Va There are various time slots each week from Reykjavík between June and October.

Minimum age:

8 years (children 8-15 years old receive a 50% discount).
More information
Landmannalaugar is one of the most pristine and most beautiful regions in all of Iceland. Its rhyolite mountains create extraordinary colors. In this area you can see a great geological variety, including hot springs and large lava fields. In this excursion we will not only know the "pearl of the interior", but we will also enjoy a comforting bath in thermal waters.
What do you need to bring? It is important to bring a good waterproof jacket, trekking clothes (waterproof pants like Gore-tex), good trekking shoes, gloves, light hat, sunglasses, sunscreen, camera, water bottle and lunch. Don't forget to bring your bathing suit and towel to enjoy the geothermal bath in the hot springs of Landmannalaugar.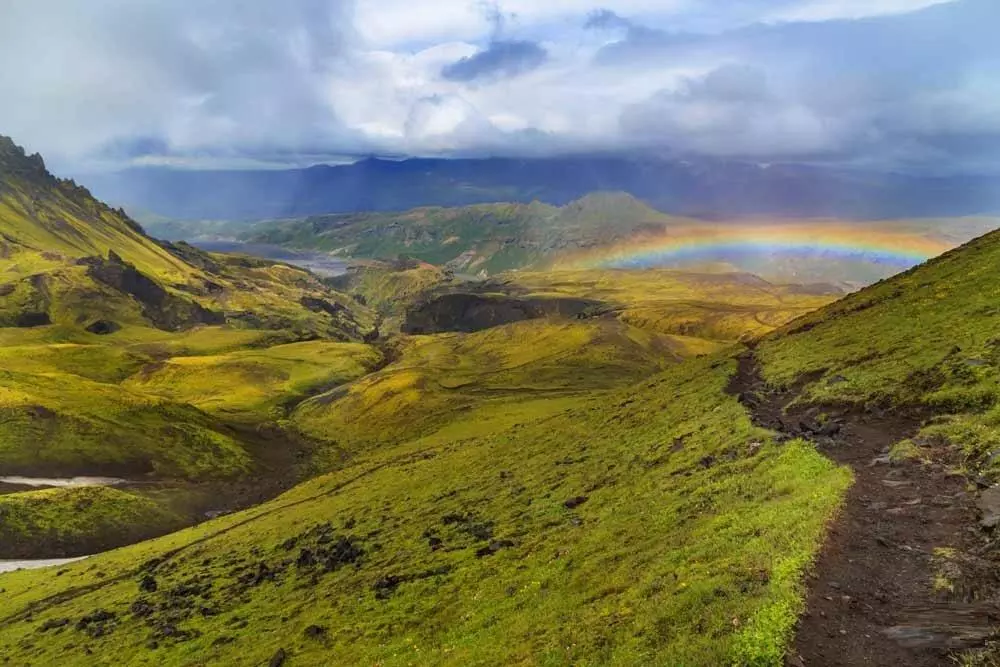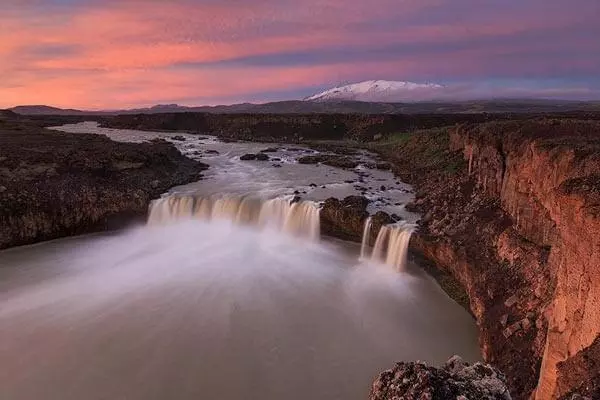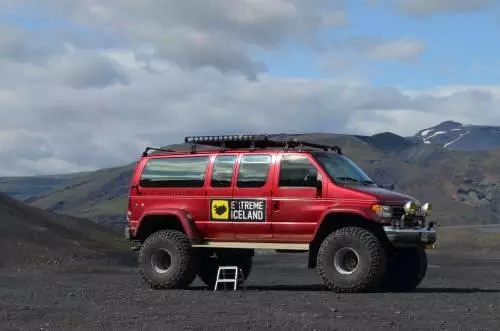 Important Note: All activities in the Icelandic nature are carried out under the responsibility of the clients. ICELAND s.r.o. is not responsible for any possible accidents that the participants may suffer during the activities or due to their actions. The itinerary of the excursion is subject to weather conditions. People who participate in these outings are accepting these conditions when booking the tour. AA-SJ-SAF. ID806