LANDMANNALAUGAR- 1 DAY TRIP BY BUS

Allow us to present an unforgettable excursion which will bring you into the wild nature of the interior of Iceland. This day trip to Landmannalaugar leaves from Reykjavík by bus. In a single day you will discover a series of fascinating places where only a lucky few arrive, such as the Þjórsárdalur valley, the Hjálparfoss waterfall and the majestic Landmannalaugar mountains with their thermal springs. Do not forget to bring your swimsuit and towel with you because after enjoying this spectacular scenery, you can take a soothing hot bath in the thermal springs of Landmannalaugar. This excursion, lasting about 12 hours, includes pick-up in front of your accommodation or tourist stops of Reykjavík. For more information about the pickup locations in Reykjavík, check here.
RESERVE YOUR DAY TRIP TO LANDMANNALAUGAR HERE:
Loading...
Information about the day trip to Landmannalaugar by bus
During this day tour, you will enjoy the geological wonders that await you in the interior of Iceland, such as the pearl of Icelandic nature, the red mountains of Landmannalaugar. We will pick you up at your Reykjavík hotel and take you to the beautiful Þjórsárdalur valley, where we will visit the Hjálparfoss waterfall. Hjálparfoss means "the waterfall of help". And it is that thanks to this waterfall that the inhabitants of this valley survived when the Hekla volcano erupted and covered the surrounding area in lava. Next, we will proceed through the interior of Iceland towards Landmannalaugar.
Landmannalaugar is, without a doubt, one of the most beautiful regions in all of Iceland. The rhyolite mountains create a fascinating world of extraordinary colors and hot springs where you can bathe in the middle of nature. In Landmannalaugar, we will take a 1-2 hour walk with a guide, then relax with a bath in the hot springs. On the way back, we will pass by the famous Hekla volcano, "The Entrance to Hell", which had the last eruption in 2000. Return to Reykjavík and transfer to your hotel in the capital.
DETAILS FOR THE DAY TRIP AND HIKE TO LANDMANNALAUGAR BY BUS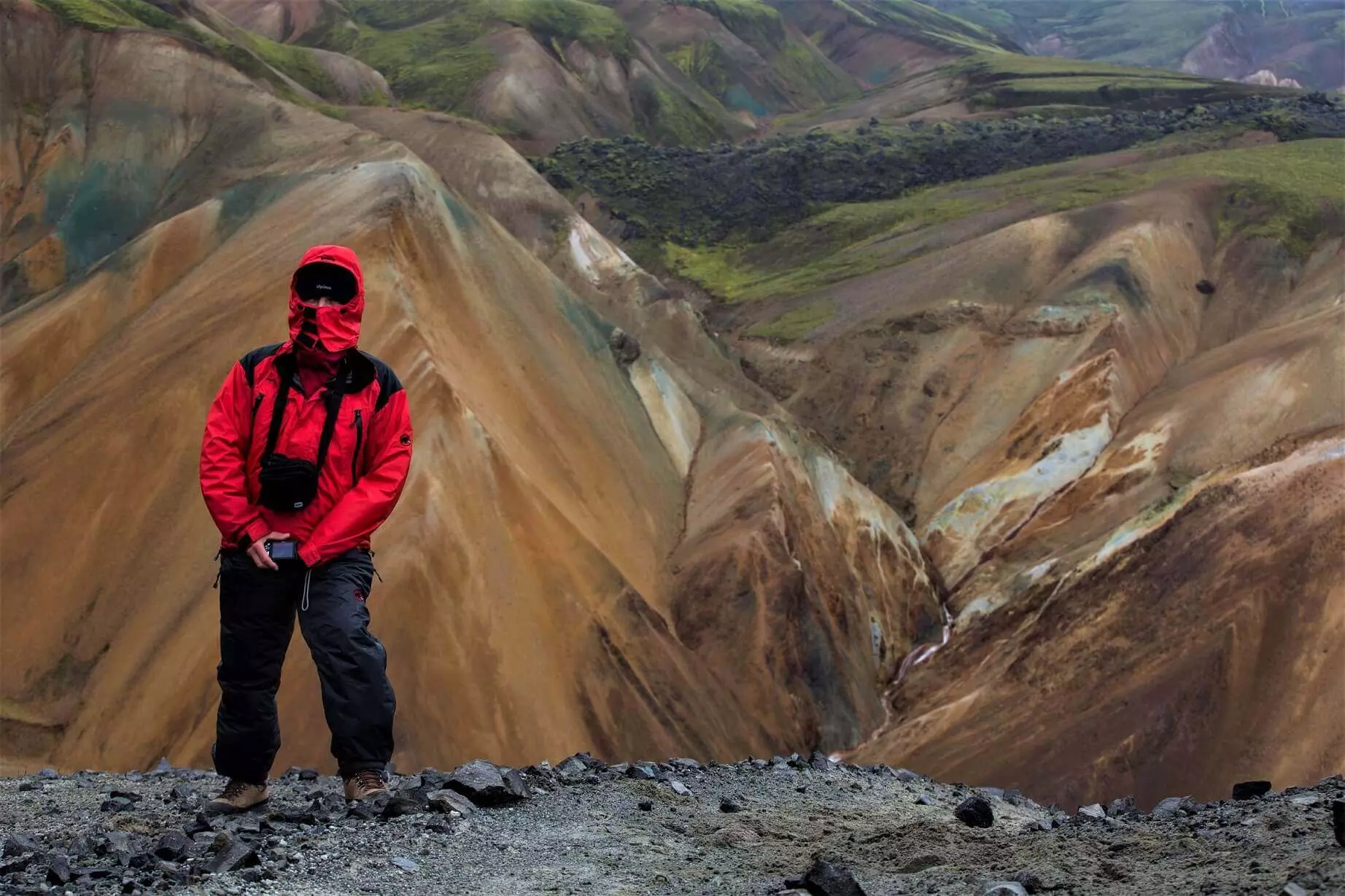 Level of difficulty:

Moderate (1 / 5)

Reservations:

Reserve your seat well in advance to secure your chosen date of the trip.

Duration of the activity:

About 12 hours.

Place of the activity:

Interior of Iceland, Landmannalaugar Nature Reserve, Hjálparfoss Waterfall.

Included in the price:

The day trip and hike includes an expert English-speaking guide, pick pu and drop off in front or your accommodation or respective tourist bus stop in Reykjavík, transportation by bus, local iva.

Programmed departures:

There are various departures throughout the week, leaving from Reykjavík between June and September, please consult the calendar in the reservation panel.
Important
What do I need to bring?
It is important to bring a good waterproof jacket, trekking clothes (waterproof pants like Gore-tex), good trekking shoes, gloves, light hat, sunglasses, sun cream, camera, water bottle and lunch. Do not forget to bring your swimsuit and towel to enjoy a geothermal bath in the hot springs of Landmannalaugar.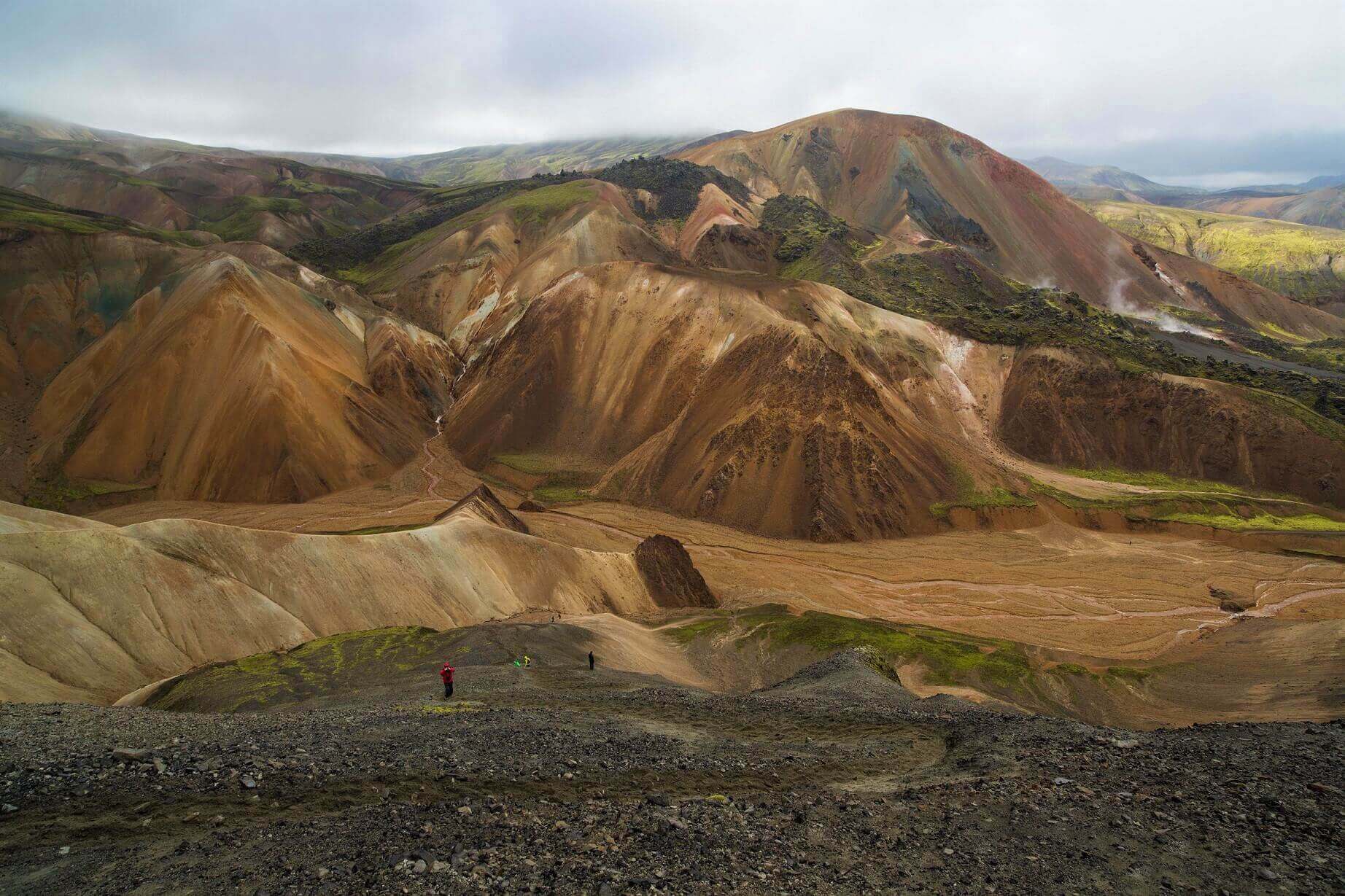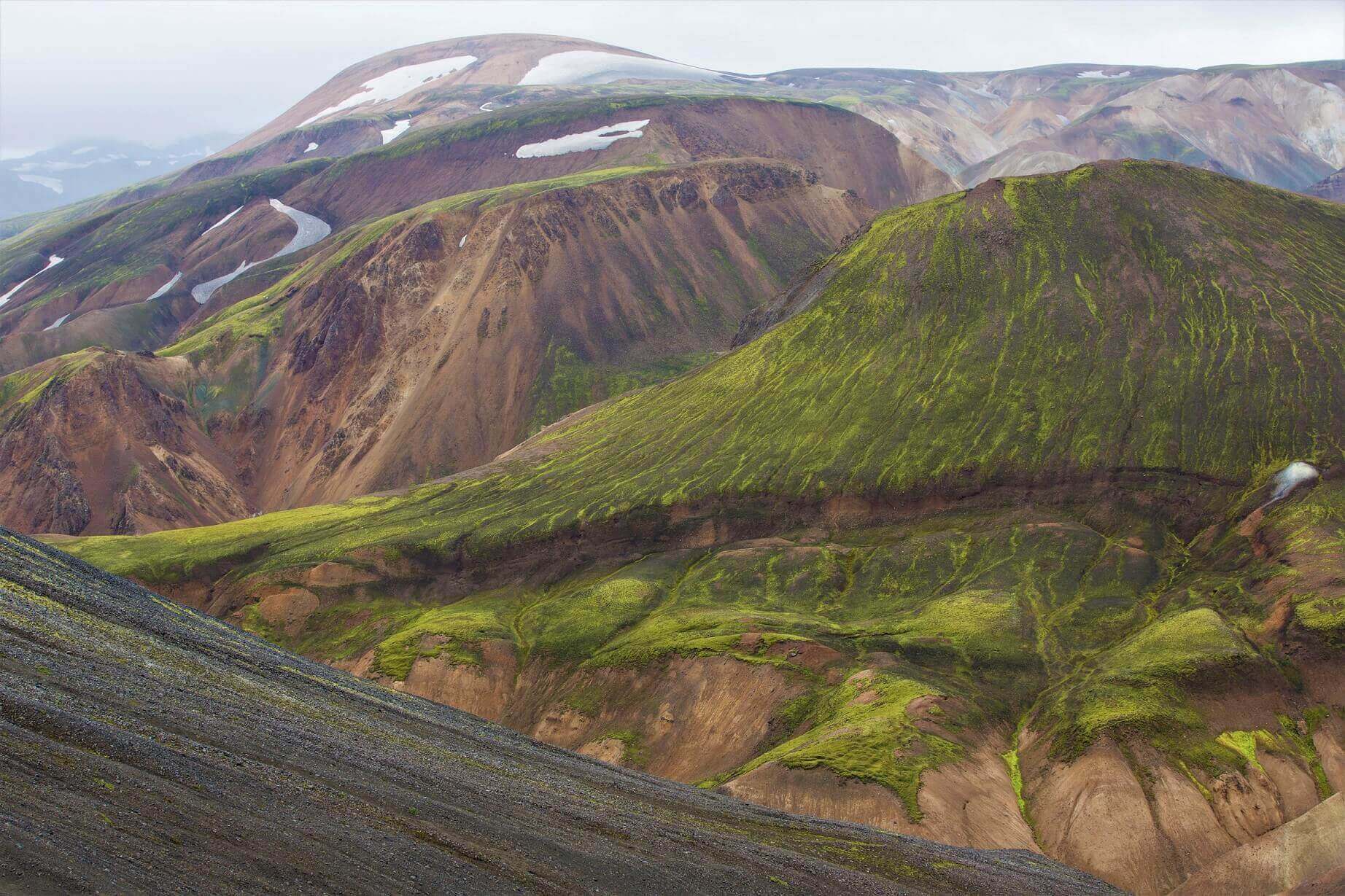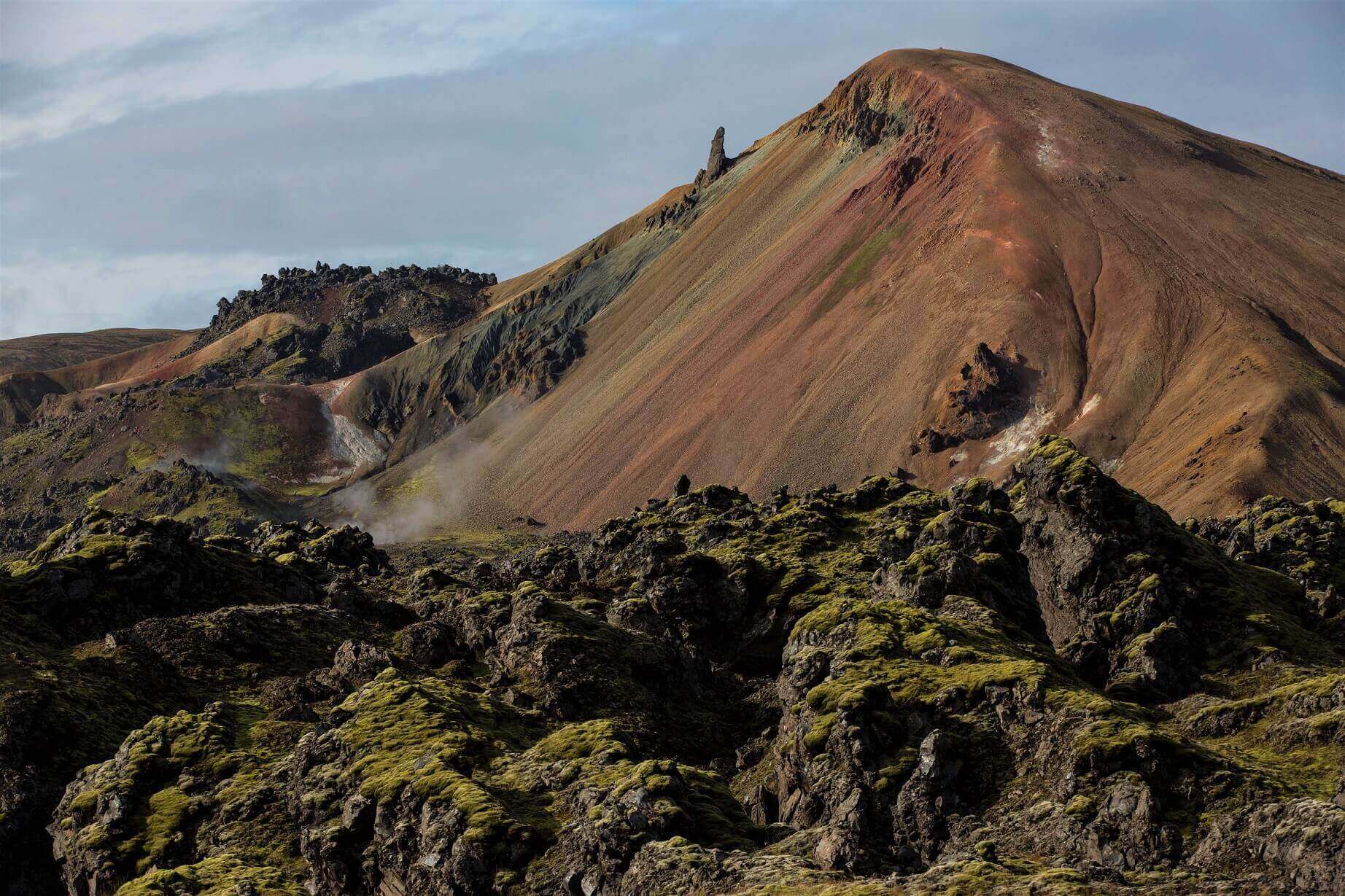 Important Note: All activities in Icelandic nature are carried out at the clients own responsibility and own risk. ICELAND s.r.o. is not responsible for the possible accidents that the participants may suffer during the activities or due to their actions. People who participate in these departures are accepting these conditions when booking the excursion. They may be required to sign an exemption before they are made, stating that they are aware that all outdoor activity carries an inherent risk. CODE: AH, ID802