One-Day Hiking tour to Landmannalaugar from the interior of Iceland
Do you want your experience in Iceland to be complete and unforgettable? By booking the trek to Landmannalaugar you can enter the interior of the island and take an incredible hike through the famous red mountains of Landmannalaugar. These mountains of rhyolite create a fascinating world of extraordinary colors that, together with the hot springs and lava fields so characteristic of Iceland, make this landscape a unique and unrepeatable place.
The one-day hiking tour to Landmannalaugar takes about 12 hours with transfer from Reykjavík (about 4 hours of tour through an extraordinary landscape) and is available between June and September. Book this 1-day hiking tour and you will appreciate why this place is part of one of the most desired hikes in the world.
RESERVE THE ONE-DAY HIKING TOUR TO LANDMANNALAUGAR:

Loading...
DETAILS OF THE ONE-DAY HIKING TOUR TO LANDMANNALAUGAR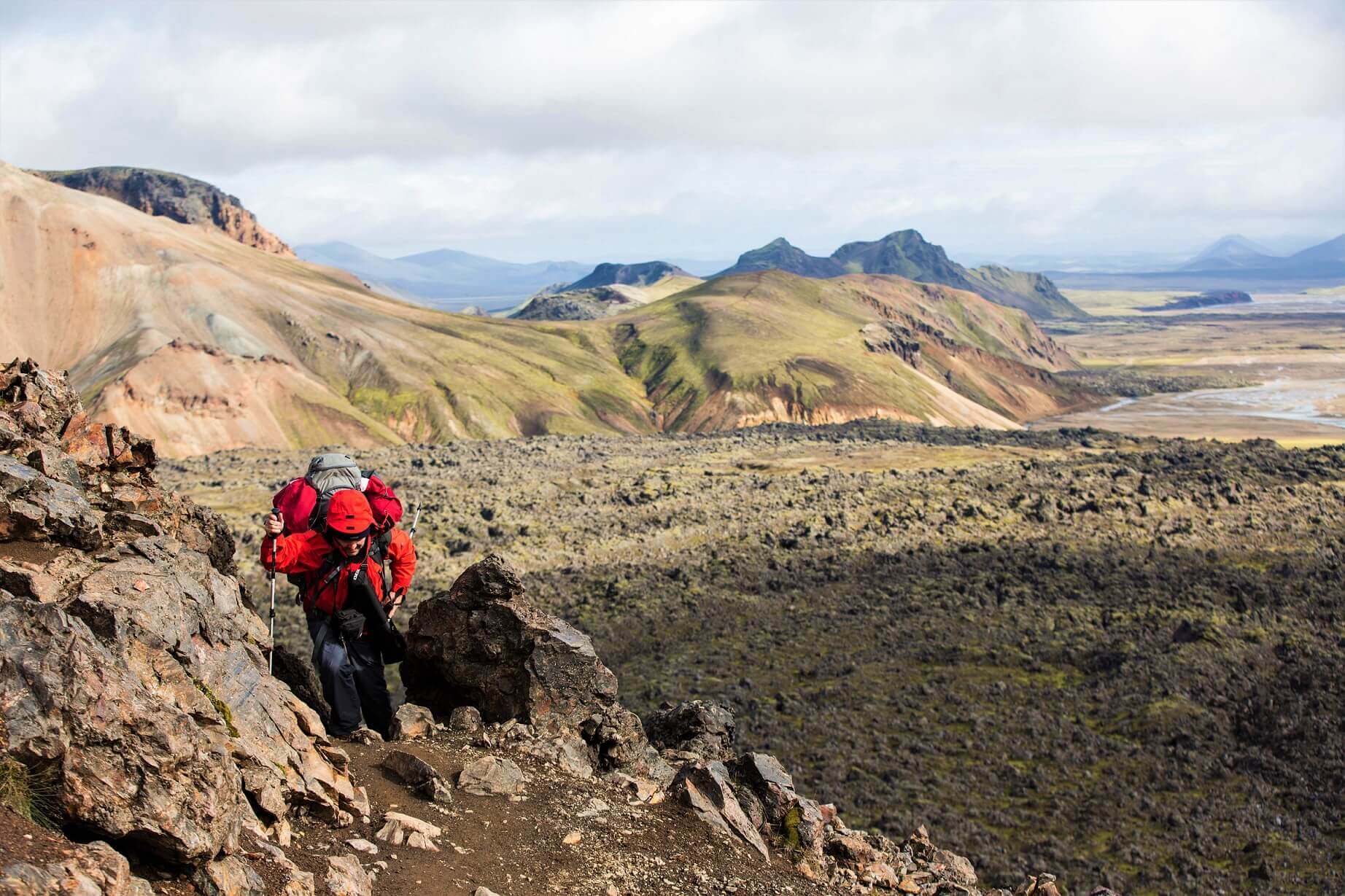 Difficulty level: Moderate (2 out of 5 ).
Duration of the activity: 12 hours with transfer.
Minimum age: 10 years.
Location of the tour: Landmannalaugar.
Included in the price: 1-day hiking tour with English speaking guide, bath in a natural hot spring.
Departure time: 7:15 from the Reykjavik Tourist Information Centre in Rá-husi (city hall) in Vonarstr.ti, 7:30 from the Reykjavík campsite, opposite Reykjavik City Hostel, 7:45 from Reykjavík at 10-11 Miklabraut South (Shop/Orkan by Kringlan), 8:35 from Selfoss at gas station N1, 9:15 from Hella bus station, 12:00 opposite the main cabin in Landmannagarlau.
Scheduled departures: June-September.
What do you need to bring? Warm clothes, waterproof hiking jacket and waterproof trousers like Gore-tex, good hiking shoes, towel, swimsuit and water.
Transfers: If you have not booked pick-up from Reykjavík, wait in front of the main cabin in Landmannalaugar at 12:00.
ITINERARY FOR THE 1-DAY HIKING TOUR TO LANDMANNALAUGAR
Landmannalaugar is located in the interior of Iceland. Its isolation has allowed it to preserve this landscape as one of the last "virgin" areas of Europe, a natural paradise that fortunately has not been altered by the hand of man. Landmannalaugar is geothermically active, a fact to which we owe a unique landscape formed by mountains of vivid colors, steam that rises from the ground and natural springs perfect for bathing. Book this tour and you will have the opportunity to see the place desired by so many adventurers of past times.
The tour is available with or without pick-up from Reykjavík. Please be sure to add the pickup if you do not plan to meet us directly at Landmannalaugar to begin the walk. It will depart from Landmannalaugar's main cabin and last approximately 4 hours to travel around 11-15 km surrounded by magnificent scenery.
The route passes through the Laugahraun lava field through the Vondugil canyon and reaches the Brennisteinsalda mountain, a multicolored peak very characteristic of this area. Then go down the Graenagil gorge, known as the "green ravine" in Icelandic because of the color produced by the rhyolite in this area. If the weather and conditions are good, you will have the option to reach the summit of Blahnukur volcano before diving into the hot pool in Landmannalaugar and enjoy the spectacular surroundings of this phenomenal place.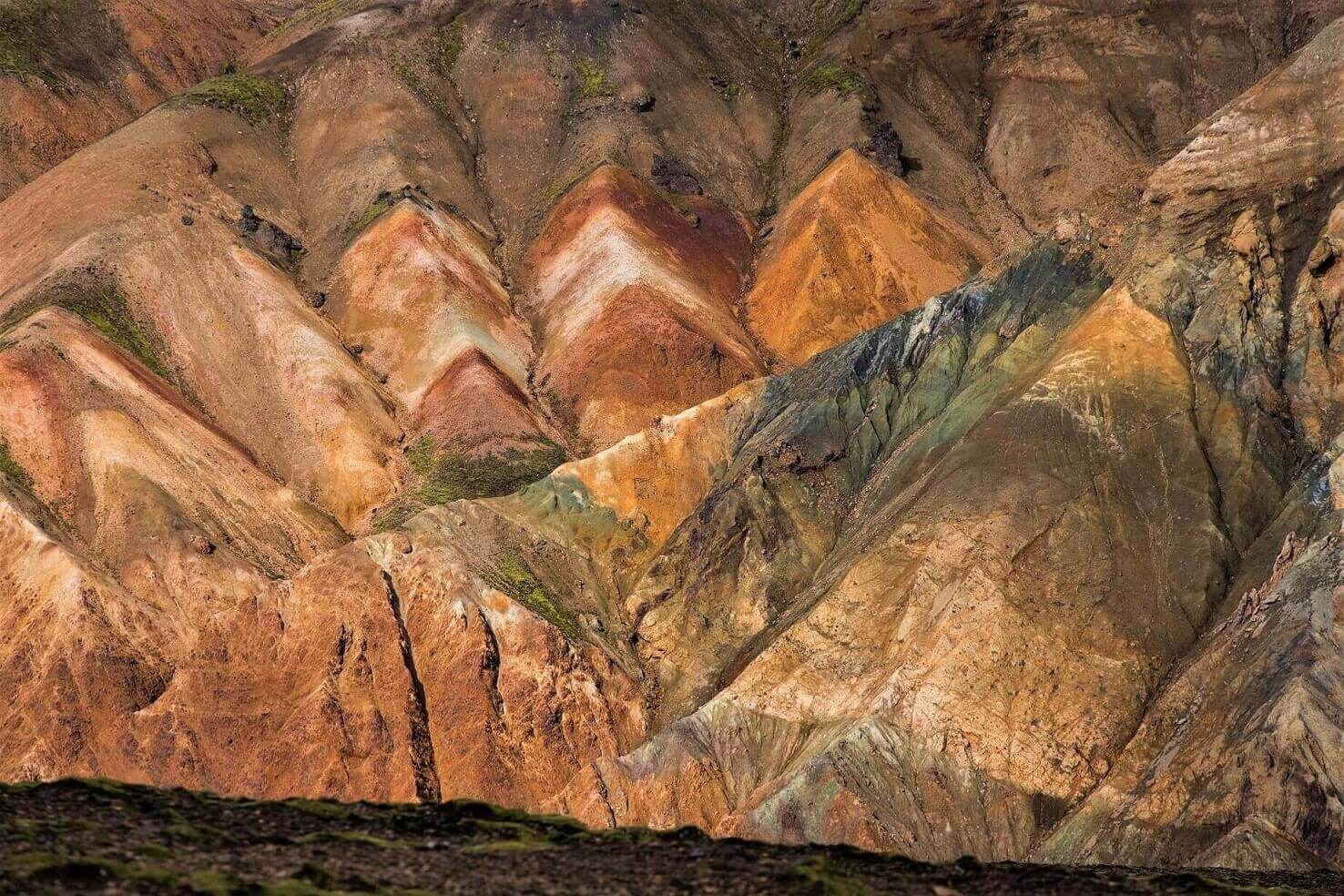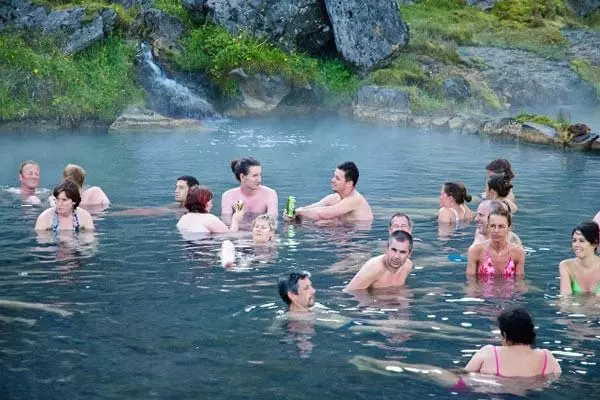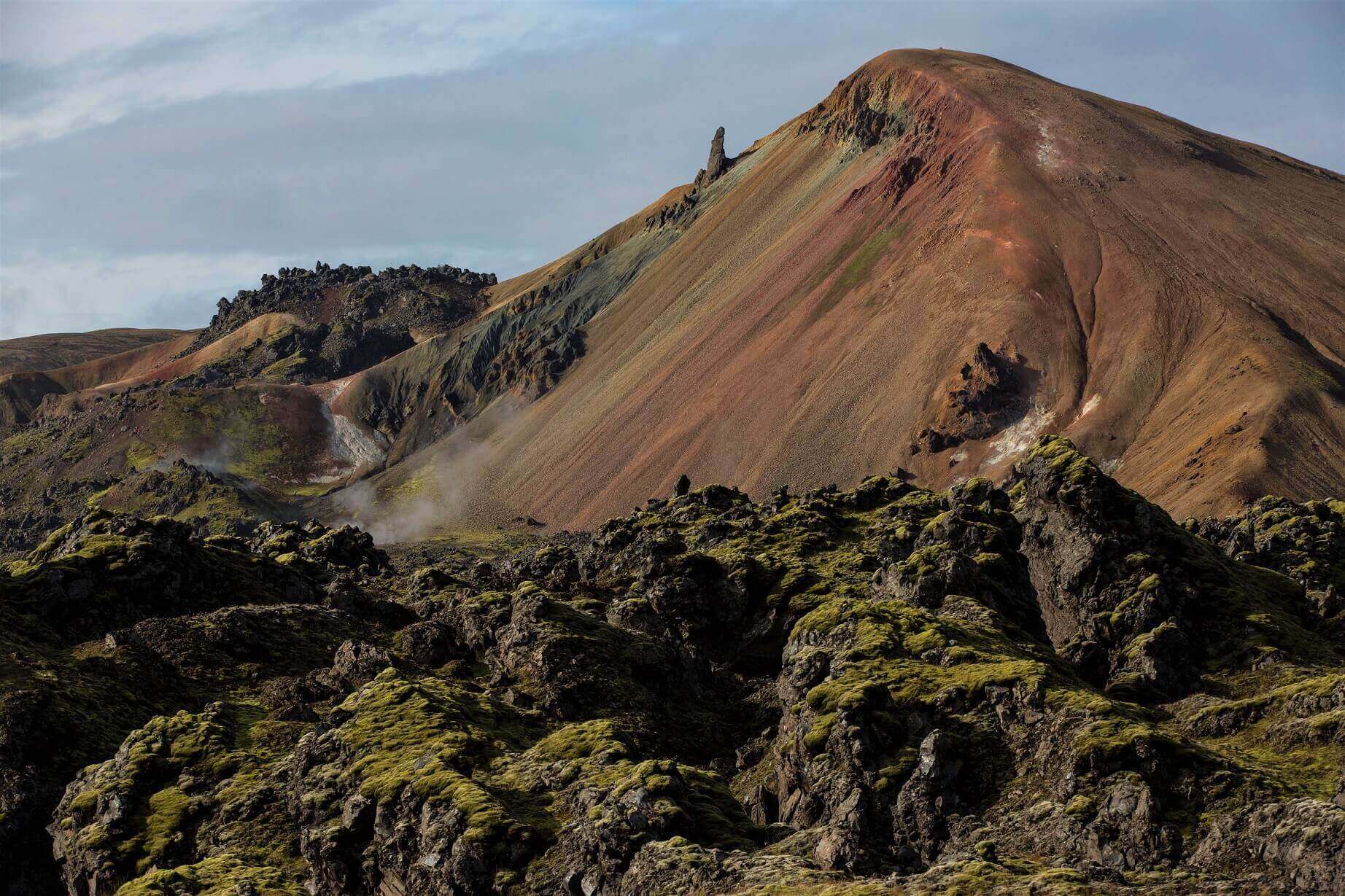 Important Note: Trekking tours are made under the customer's own responsibility. ISLANDICA s.r.o. is not responsible for possible damage or accidents suffered during the tour (both material and physical). All participants assume responsibility for their own performances during the excursions. Each participant may be required to sign the Disclaimer, where he/she declares that he or she assumes full responsibility and is aware of the possible risks involved in this type of excursion. Code: AA-TR-LHT, ID814