ICE CAVE UNDER a VOLCANO-SUPER JEEP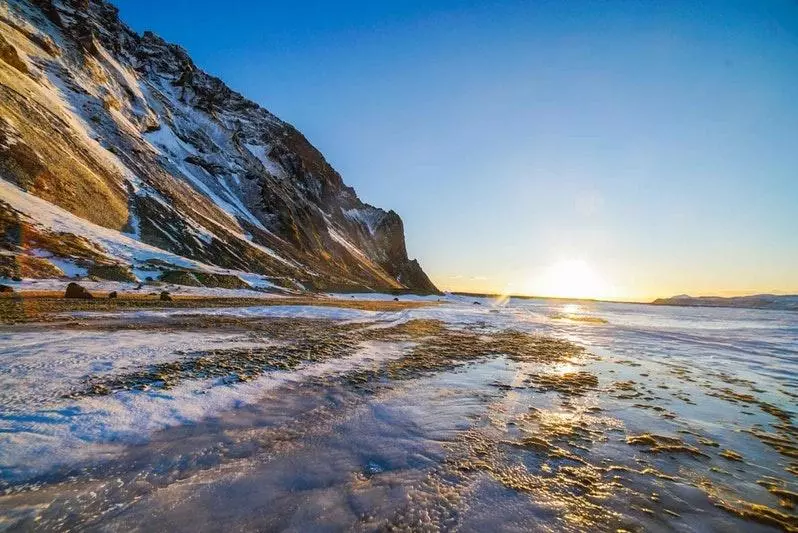 JOURNEY UNDER A VOLCANO TO AN ICE CAVE
Today is a true adventure! Climb aboard one of our monstrous Super Jeeps and set out across pristine landscapes before arriving at the steps of a glacier. Strap on the crampons (provided for you of course) and take a hike upon an actual glacier! And follow this all up with a tour of one of the most spectacular spaces you've ever seen: a black and blue ice cave located under a real volcano. The feeling as you enter and discover the ice cave can't be described, so we suggest you book yourself a seat with us and come find out just how mystical, magical and miraculous it is.
RESERVE YOUR SEAT ON A SUPER JEEP RIDE TO A GLACIER AND ICE CAVE HERE:
Important Note: All of the activities on this tour are completed under the responsibility of each client and guest. Neither the provider of the tour, nor ISLANDICA s.r.o. will or can be held responsible in the unlikely event of an accident that could potentially happen during the activities or by an action taken by the guest him/herself. All individuals who partake in these activities accept these conditions and agree to them when they take the action of making a booking and paying for this activity. It is possible that there will be additional signature requirements before completing certain activities, declaring that he/she is conscience of these activities that carry with them certain risks. AA-ID787