TRAVELING TO ICELAND IN 2020 - EVERYTHING YOU NEED TO KNOW
Still having doubts about traveling to Iceland in 2020? Not sure about restrictions and next steps? In this article we explain step by step how to travel to Iceland in 2020 after the COVID-19 crisis. Remember that these measures may undergo last minute changes and that to consult the official information you must access covid.is/english. Iceland is one of the safest countries to travel to in 2020 thanks to its excellent health and its management of the coronavirus pandemic, as well as its many unique features as a country: very low population density, nature destination without large crowds, etc. The authorities want it to continue like this and that is why a series of measures have been taken that seek to guarantee the safety of tourists and local inhabitants, trying to harm tourist activity on the island as little as possible. Therefore, it is mandatory to perform a COVID-19 PCR test upon arrival at Keflavík International Airport if you want to avoid quarantine and it is recommended to download the Rakning C-19 tracking app, which helps to control any possible cases of Covid-19. If you are from another country in the European Union, remember that you can already travel to Iceland, read on and solve all your doubts about how to travel to Iceland in 2020.
Who can travel to Iceland from June 15? All tourists from the EU and the Schengen area can enter Iceland. The EU countries include: Austria, Belgium, Bulgaria, Croatia, Cyprus, the Czech Republic, Denmark, Estonia, Finland, France, Germany, Greece, Hungary, Ireland, Italy, Latvia, Lithuania, Luxembourg, Malta, the Netherlands, Poland, Portugal, Romania, Slovakia, Slovenia, Spain and Sweden. Other European countries include: Liechtenstein, Switzerland, Norway (as part of EFTA) and the United Kingdom.
Who can travel to Iceland from July 1? Iceland plans to open international borders gradually to the entire world from July 1, 2020 so that foreign citizens from non-EU / EFTA or UK countries will be able to enter the island. The list of countries that can travel to Iceland will be reviewed at least every two weeks
Is it safe to travel to Iceland in 2020? Iceland is one of the safest countries to travel this year thanks to its management of the pandemic and the characteristics of the island. In addition, the prices are cheaper thanks to the drop in the local currency and there will be fewer tourists than other years, so you can enjoy Iceland even more.
HOW TO TRAVEL TO ICELAND AFTER COVID-19: STEP BY STEP
1 - RESERVE YOUR FLIGHTS AND TRAVEL INSURANCE
Of course, the first thing you need to do to travel to Iceland in 2020 is to book your flights to Iceland. Search for the best offers in the different online search engines and book travel insurance. As the weeks go by, different airlines will start operating again to Iceland and new direct connections from different European cities will be announced.
2 - RESERVE YOUR TRIP WITH US
If you want to travel in Iceland on your own, we recommend that you book one of our accommodation and car packages or rent a motorhome. In addition, you can also consult our private VIP trips to Iceland in private and in Spanish. If not, of course, you also have the possibility to book one of our organized circuits or our trips with excursions and regular departures. We offer some specially devised, COVID-free packages which will keep you and your travel companions safe and sound during the trip. All packages can be customized and adapted to your flight schedules..
3 - FILL OUT THE PRE-REGISTRATION FOR VISITING ICELAND FORM
Before traveling, you must complete a pre-registration form with contact information and information about travel dates and accommodation, in addition to other questions. The form will be available at https://visit.covid.is/. The form can be filled in 72 hours before the arrival. In addition, the PCR test can be paid in advance when filling in the form. The cost of the PCR test if paid in advance is 9,000 ISK.
4 - TAKE THE PCR TEST AT THE KEFLAVÍK INTERNATIONAL AIRPORT
Upon arrival at Keflavík International Airport, in order to avoid having to quarantine, you will have to take a PCR test which detects COVID-19 (children born in 2005 or later are excluded from testing). The cost of the PCR test at the airport is 11,000 ISK. You will not have to wait for the results, but you can go directly to your accommodation. You will receive the results by SMS (text message) in less than 24 hours (normally the results are known within three to five hours, if you arrive after 5:00 p.m., you will know it the next day.)
5 - DOWNLOAD THE APP RAKNING C-19
In addition to the PCR test, you will be asked to download the COVID-19 tracking app in Iceland, Rakning C-19. The app is available in English and Spanish on the Apple Store and Google Play, this application tracks users' movements and helps identify those who may have virus detection problems. The app is using the strictest privacy requirements. Even so, its download is not mandatory but it is highly recommended. It contains important information such as how to contact the health care service and is part of Iceland's strategy to combat the Covid-19 pandemic..
6 - FOLLOW THE RECOMMENDATIONS OF THE AUTHORITIES AND KEEP INFORMED
Of course, during your trip, you must follow all the measures and recommendations enforced by the authorities such as washing your hands and maintaining the social distance of 2 meters with strangers. It is important that you stay up to date with the latest news as the measures can change at any time. Remember that you can check the official information at covid.is/english.
WHAT HAPPENS IF I HAVE TO QUARANTINE MYSELF?
If you test positive, you will receive a call from the infection monitoring team, who may do more tests to confirm COVID-19. If the virus is confirmed, you will have to be quarantined (if you do not have any place, you will be offered free accommodation in an isolation center). There will be no charge for medical treatment, supervision or examination related to COVID-19 except for the initial PCR test.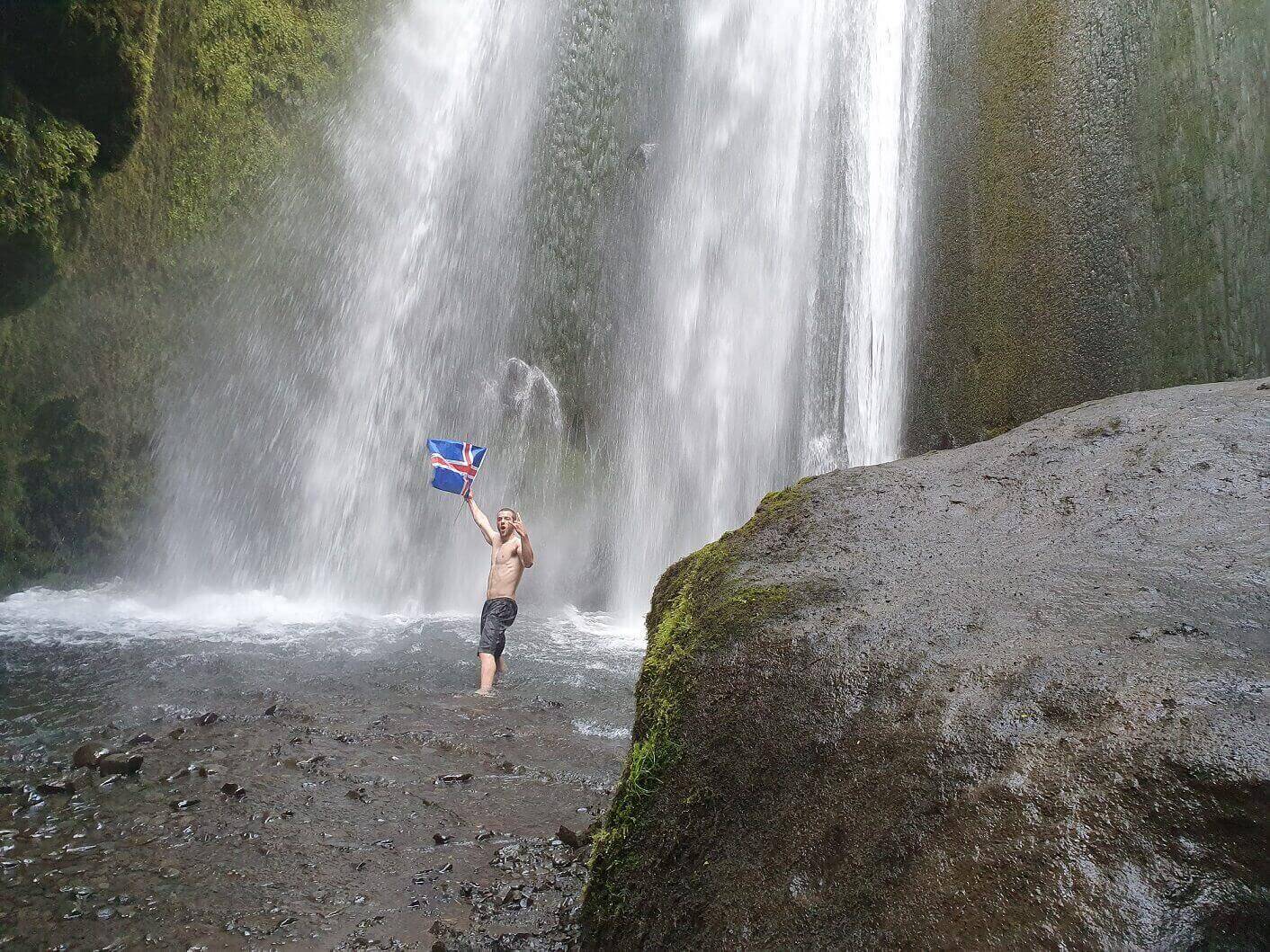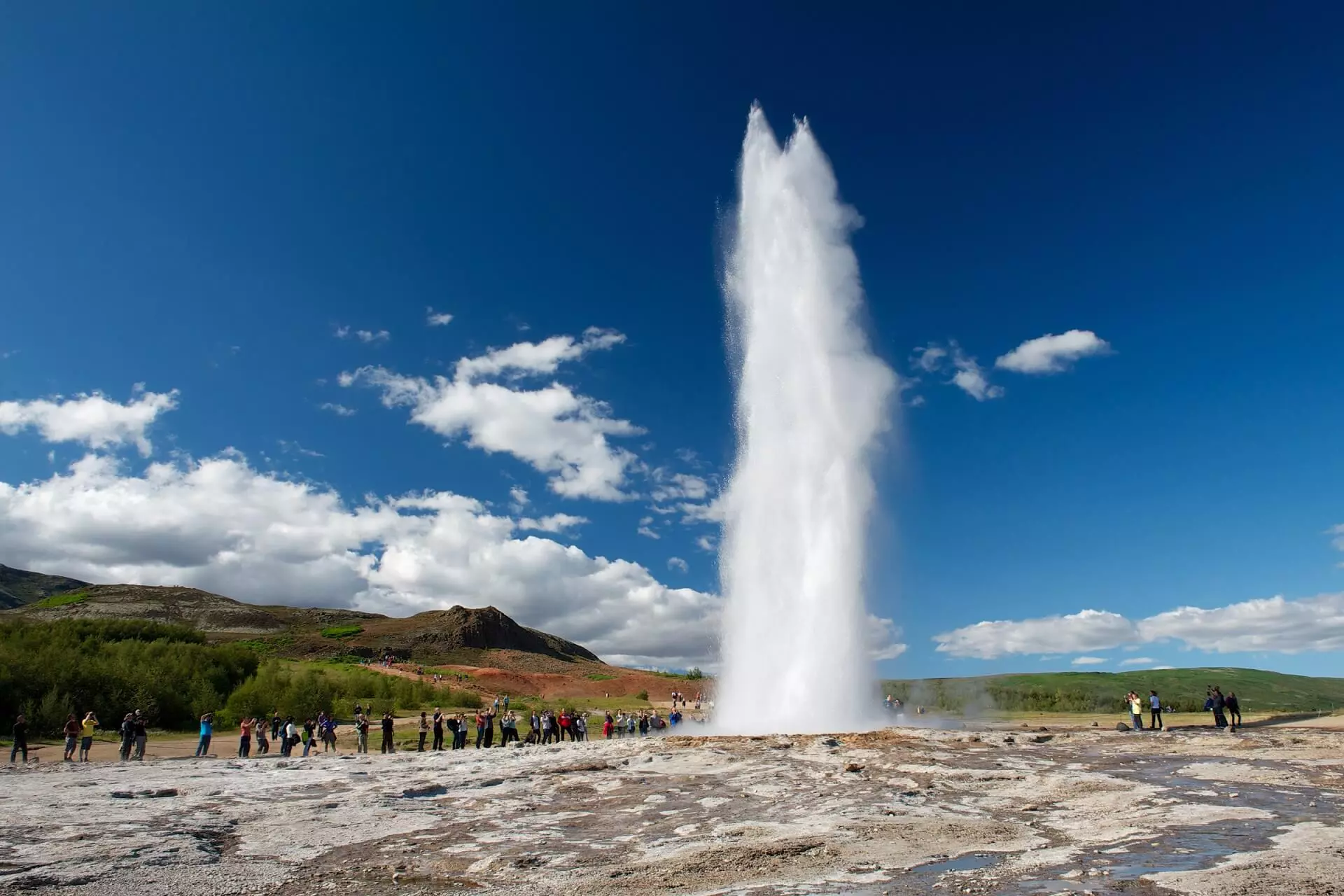 Responsability: Although Iceland is an ideal destination, we ask that you be a responsible tourist and that you always respect nature and follow the WHO's hygienic recommendations. Every natural environment is fragile and vulnerable, so it is essential that you treat it with caution and respect ID 825.